Hoffman Garden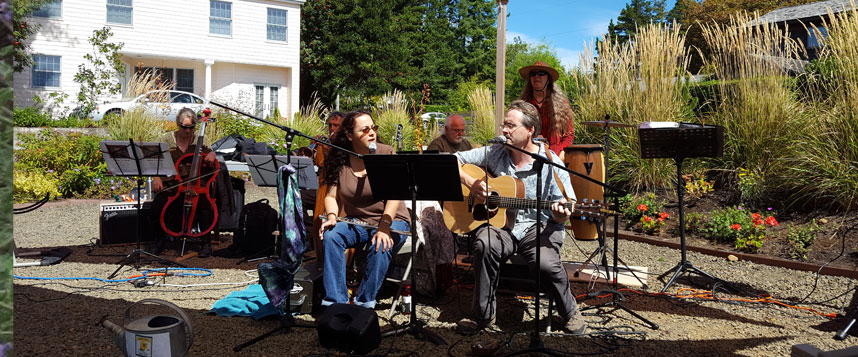 Program Lead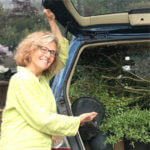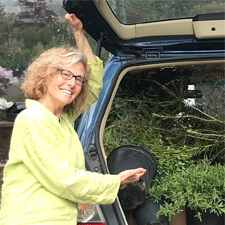 Anyone who's ever tried to turn a bunch of pretty plants into a garden knows two things: gardening is an art, and the possibility for failure is enormous. Just look at what goes into a creating a garden: color, shape, rhythm, architecture, space, soil, weather, insects, disease. No other art form has to contend with losing its very being to drainage, pH, pests, winds and weeds. Does clay die? No! But boy oh boy, plants sure do.
The Hoffman Gardens are the ever-changing result of our evolving know-how as gardeners. We work from a template designed by Manzanita resident, Karen Babbitt, who brought plant savvy, a designer's eye and an astonishing sense of volunteerism to reimagine the grounds of the original Hoffman home. Torn down in 2014, the house's footprint, in Karen's care, has been turned into a moment of beauty at the entrance to Manzanita, a place where residents and visitors can experience the pleasure that is an artful garden and learn about the plants that thrive in our benign coastal zone.
As a place for the community to gather, the Hoffman Gardens are used for visual arts classes in the spring and summer, the annual Clay studio art sale in July, and the Summer Sunday concert series, which runs from June through early September.
Towards the back of the garden, you'll find three extraordinary clay towers created and constructed by clay studio volunteers. The towers are a memorial to Kathleen Ryan, a founding board member of the Hoffman Center and artist extraordinaire. The towers are based on a design Kathleen had started before she passed away in 2016.
Our volunteers are a mighty force. Want to come play with us in the garden?