Announcing Changing Faces and New Faces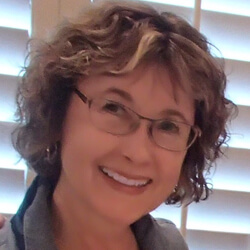 Please join the Hoffman Board of Directors in thanking two departing board members, Sharon Gibson and Mark Roberts, both of whom have reached the 6-year limit for serving on the Board. They remain as vital volunteers, Sharon as co-lead of the Clay Studio with her husband Steven Gibson and Mark as a member of the Facilities Crew.
It is impossible to capture in a few words all the amazing contributions they have both made over six years—from high-level to hands-on. But we will do our best to name but a few…
During Sharon's board tenure she assisted the Hoffman with market research, leadership meetings and presentations, new board member orientation, and long-range planning as well as developing and implementing human resources policies. Sharon served on both Garden Party Fundraising committees and the Art Ask committee when a third Garden Party was made impossible by Covid. In early 2020, she took the lead with others to quickly move Hoffman classes on-line when the pandemic prevented in-person activities. In 2022, Sharon served a key role with the search committee to find our first E.D. Sharon is co-lead of the Hoffman Clay Studio with her husband Steven Gibson and always looks for ways to have the clay program contribute to the organization as a whole. This was Sharon's core purpose in joining the board and a purpose she has fulfilled beautifully.
---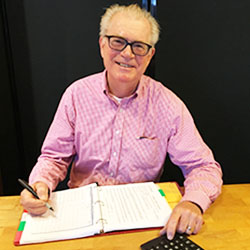 Departing Treasurer Mark Roberts has worked at both detailed and management levels: working closely with the bookkeeper and accountant, providing quarterly reviews to the board, organizing the annual budgeting process, and enlisting the finance committee in overseeing our results. Mark developed our financial policies and practices and helped guide the organization to build adequate financial operating reserves. As treasurer, he managed insurance and kept us up to snuff with the government. As well, Mark supplied financial information for grant applications. True to his helpful nature, Mark pitched in whenever and wherever needed with fundraising, painting walls, and creating power point presentations.  Mark continues to serve on the facilities committee. He says he won't be painting the building again after leading this effort back in 2016; next time it will be the pros.
---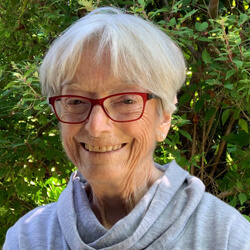 We are delighted to welcome our newest board members Neahkahnie resident Sarah Johnson and Manzanita resident Gregg Goolsby.
Sarah Johnson has volunteered with the Hoffman over many years, specifically helping with long range planning and fund raising. Sarah trained to be a high school language arts teacher, but in reality, she spent most of her professional life working in the nonprofit world. She served 22 years as Executive Director of Portland-based Young Audiences of Oregon & SW Washington. After retirement, she began consulting with other nonprofit organizations in general areas of management, planning, and resource development.  She worked first with Portland-based organizations, and then, following relocation from Portland to Neahkahnie in 2015, she advised a number of North Coast nonprofits including Hoffman Center for the Arts and Lower Nehalem Land Trust among others.
Fun fact:  Sarah lives on Neahkahnie property purchased by her parents in 1960. In 2003, she and her late husband Tony remodeled the family home, making sure it represented 60 years of deep family roots, including a courtyard studded with bricks from the chimney of her parents' first house on the property and a yard that blooms with shrubs her parents planted decades ago.
---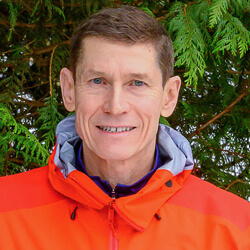 Gregg curated the May Photography exhibit at the Hoffman Gallery and was one of the featured photographers. He has also taught photography classes through our visual arts program. Gregg had a long career in business as a corporate automotive executive, working in senior management positions with Mercedes-Benz USA. He also taught for many years as an adjunct professor in the MBA programs at Fordham University and Seattle University. He is active in commercial real estate investing and his online photography business, OSP Images, LLC.  Gregg is also an encaustic artist and finds joy working creatively with hot wax. He and his wife Brenda split their time between Seattle and Manzanita.
Fun Fact: Gregg is a triathlon athlete, competing for over 40 years in his age group. Currently, he serves on the Board of Trustees as the Treasurer of USA Triathlon Foundation.