Changing Faces and New Faces
The Hoffman Board of Directors is pleased to announce the election of board officers through December 2024: Janice Slonecker Berman will serve as President; Bonnie Laing-Malcolmson, Vice-president; Gregg Goolsby, Treasurer; and Terri Desaro, Secretary (second term).
Janice joined the board in March 2021 and has since led our Grants and Development Committee. She was the brainchild behind the Tiny Galleries that graced the Wonder Garden in July 2021 and the delightful Poetry Walk that was displayed throughout downtown Manzanita in July 2022. Janice has also reached out to thank and cultivate business sponsors. With her husband Brad, Janice and a committee of board members are helping the Hoffman develop a master plan for our property with underwriting from a grant from Tillamook Tourism. We are thrilled to have her positive energy and skilled leadership.
We also elected a new board member, Dave Holt. Dave's career focused on food, wine, and hospitality beginning with Ray's Boat House in Seattle and Hawaii until eventually founding and operating his own restaurant named Italia in Seattle for 8 years. Dave left the restaurant business for wine importing in 1992 and during the last 16 years of his career was the managing partner of Dalla Terra.  Dave brings Arts Board experience, most recently with Pacific Northwest College of Art in Portland, where he served as Treasurer and Board Development Chair. Passionate about art and artists, Dave began installing our gallery exhibits in 2018 and served as gallery manager during the very difficult Covid years of 2020 and 2021. Dave is a fulltime resident of Neahkahnie.
Learn more about our new officers and all of our board at About Us.
Thank you Mary Roberts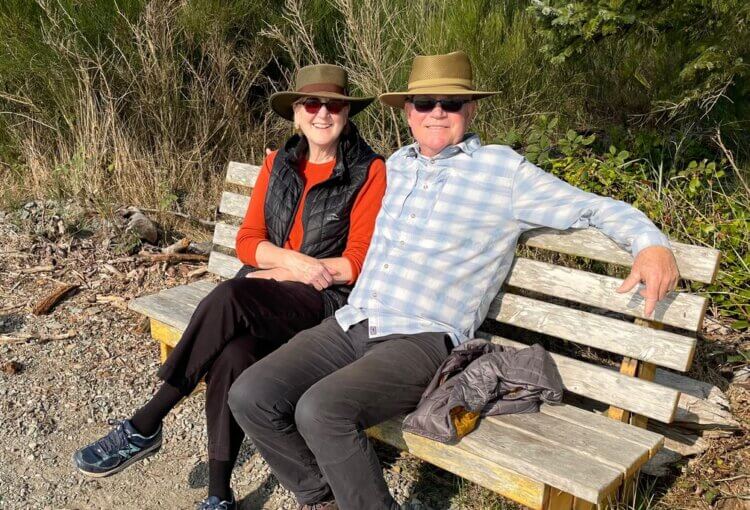 The Hoffman Board of Directors, Program Leads, and Executive Director extend our heartfelt THANK YOU to Mary Roberts for her Board President service and leadership.
Mary served as HCA Board President for four years, Vice-President for one year, and three years as Gallery Manager.  Her leadership contributions include helping to improve the Hoffman facility and gallery by adding new restrooms and kitchenette, improving classroom lighting, and helping behind the scenes with the Wonder Garden tool shed.  Mary's leadership helped establish an aspirational vision for what the HCA can become in service to our larger community of residents and visitors.
Mary made significant and positive impact in fundraising such that we have an appropriate operating reserve fund, retired the building debt, and hired an Executive Director.  The hiring of the Executive Director allows the organization to transition from being an entirely volunteer and contractor dependent organization to having our first full time staff member to run daily operations and oversee programming.  Mary credits the board, program leads, and volunteers for their contributions to these accomplishments.  It literally "takes a village" (the village of Manzanita) to make things happen.
Mary commented "there is still much more to do!  But these last five years have resulted in a solid foundation.  There is a wide field for the future, and I'm excited to see what the team will do in the years to come."
The HCA Board is pleased to announce Mary will continue on the HCA board for one more year to help ensure a smooth and seamless transition.  Mary plans to spend more time in her beautiful studio and enjoying the "gift of time," as represented in the beautiful photo with Mark.