Clay Program Classes and Events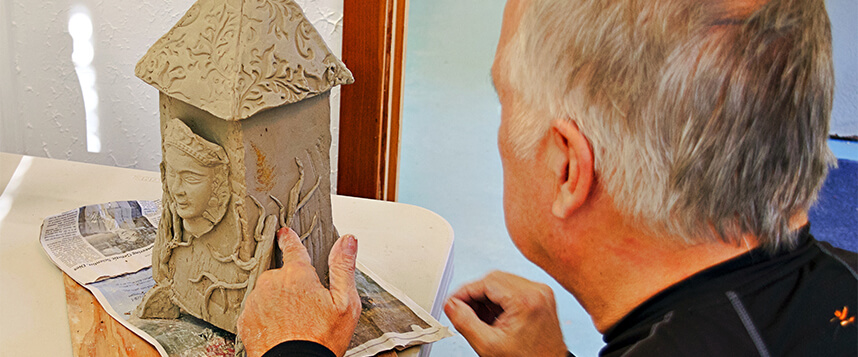 We offer classes for beginners and advanced clay artists throughout the year. There are always fun things happening! We encourage you to check out our upcoming classes, open studio and other events on our monthly calendar to see what we've got planned. If you don't see what you're looking for, we may be able to arrange for private lessons.
Here are some of the artists that have taught our workshops.
James De Rosso
Mark Cavatorta
Diana Crane
Richey Bellinger
Find us on the Oregon Culture Map and see pictures and a video of our Monster workshop led by James De Rosso.  Just click on the little white circle representing Manzanita.
SPECIAL CLAY PROGRAM EVENTS