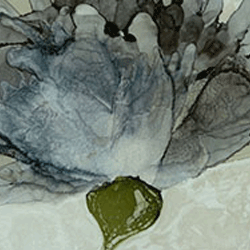 Visual Arts Workshop
Alcohol Ink Workshop – Luminous Alcohol Ink Creations
with Margaret-Rose de Haas van Dorsser
July 20-21, 2019 | 10:00am to 4:00 pm
Tuition $80 | Materials Fee $50
The Hoffman Center for the Arts in Manzanita
Luminous Alcohol Ink Creations is a two-day workshop
led by Margaret-Rose de Haas van Dorsser
This workshop covers both basic and advanced alcohol painting techniques. The first three hours will review the basics of using alcohol inks. The remainder of the workshop (nine hours) will present several new techniques including applications for use on ceramic tile, Yupo paper, and resin-based coasters.  She will demonstrate each type of technique and work individually with students throughout the workshop.
Margaret-Rose was born in Germany to Dutch parents near the south-west border of the Netherlands. Creative from childhood, she enjoyed oil painting, knitting, crochet, lace and embroidery. She immigrated to the United States with her mother and sister where she learned English (her fourth language, after Dutch, French and German), by shadowing another student. She completed her senior year of high school in Southern Oregon and went on to earn a bachelor's degree in Fine Arts with a major in Spanish.
Throughout her adult life, she continued to develop her oil painting artistry, and added acrylics, graphite and colored pencil with the help of a variety of instructors and self-study. Recently, she added alcohol ink to her repertoire and is well known for her vibrant abstract and life-like images. Margaret-Rose is excited to return to the Hoffman Center to offer a second and expanded opportunity for people to learn about the astonishing fluid beauty of this medium.
(All materials are provided by instructor. Participants are advised to wear a painting smock or over-shirt and old clothes. Alcohol ink is messy and staining.)
July 20, 2019 - July 21, 2019




10:00 am - 4:00 pm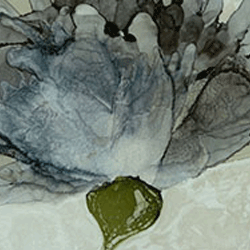 Alcohol Ink Workshop – Luminous Alcohol Ink Creations