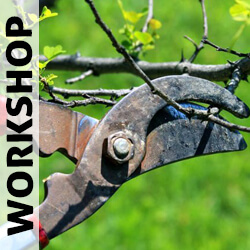 Art of Horticulture
Pruning for Beginners
Instructor Maryann Lewis, Certified Aesthetic Pruner
Sunday, November 3 | 10:00am-12:00pm
Admission $10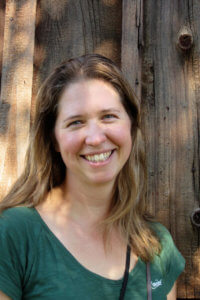 The WG continues to dance through fall in shades of orange (Dahlia 'Forncett's Furnace) and purple (Penstemon 'Enor'), accompanied by the swirling foliage of heathers & hebes. Soon, though, color will play a far less important role in the garden as our attention shifts to its inherent structure. We're lucky to have our immense driftwood columns to maintain the WG's sense of, well, 'wonder'.  But soon enough, the woody plants, the shrubs & trees, will have to do the heavy lifting, and if they're not in shape, the WG will look a wasteland of plant tags and evergreen blobs.
Enter the indispensable art of pruning and our good fortune to have our own Pavlova of Pruning, Maryann Lewis, return to work her magic in the WG. A dozen lucky gardeners will get to join her for hands-on pruning supervision when they register for her AESTHETIC PRUNING WORKSHOP on Sunday, Nov 3 from 1-4pm. Prior pruning knowledge is recommended.
In other news:
Our increasingly popular Wonder Garden Wednesdays continue through fall. Join Ketzel Levine for a walk-and-talk in the WG and discover plants you CAN grow at home.
November 3, 2019




10:00 am - 12:00 pm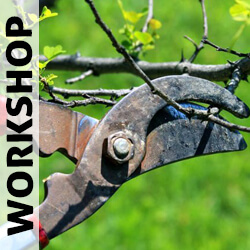 Pruning for Beginners Workshop