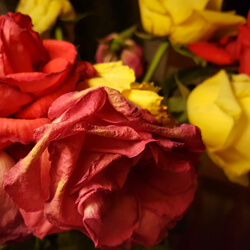 Community Writes
IT'S COLORS' ALLUSIONS WE RECALL
The newspaper story in the Anchorage Times some years back began simply enough: "Color stands for a lot of things at Bartlett High School." The piece went on to describe how the "cool kids" hung out in the blue hallway. The "jocks" chose the yellow one, the "nerds," loitered in the red hallway, while the "geeks" spent their idle time in the brown.
Bartlett's students were disturbed by the stereotypical description the story painted; at least 500 of them showed up to protest at the newspaper office the following morning, many carrying signs, chanting angry slogans, and generally making a big ruckus, much to the delight of the local TV crews on hand.
So yes, color, or in our latest prompt, Colors, can stand for a lot of things: Fall colors, the color of a person's skin, the colors of the flag, the colors of our moods. You get the idea.
Let's see if we can put it into words.
"Community Writes" invites residents of the North Coast, and those with strong ties here, to submit short pieces of fiction, non-fiction or memoir, focused on rotating topics each quarter. The program launched last December with the topic "New Beginnings." Round 2 was all about "Baseball," which was followed by "Summer." And now, we end the year by asking all of you to write about "Colors."
Submissions will be accepted from September through October 15, and there is a $5 fee per submission.
You can find more information and submit your work here.
The program is open to all – whether you are a published writer or not – and contributions will be published on a rolling basis on the Hoffman Center website, hoffmanarts.org.
September 1, 2021 - October 15, 2021




6:00 am - 11:55 pm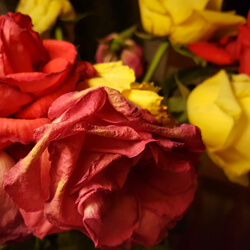 Submit writing on the topic of "Colors."