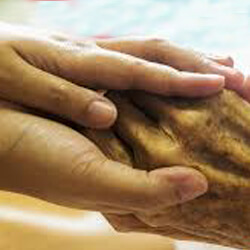 Art of Dying
All About Hospice
Shannon Hoff & Donna Rumbarger of Adventist Home Care
Wednesday, July 24 | 3:00-5:00pm
Admission: $5
Hoffman Center for the Arts | 594 Laneda Avenue | Manzanita
Overview on Hospice — July's Art of Aging Program
Featuring Shannon Hoff and Donna Rumbarger, of Adventist Home Care
Hoff and Rumbarger will address the questions most people have about Hospice to include:
·      What Hospice is and isn't
·      How you pursue Hospice, and when you should do so
·      How a family or patient decides on Hospice as the next step
·      What role your doctor plays in care once Hospice is involved
·      What Hospice does and what they provide, and what they don't provide
·      What Hospice benefits insurance covers.
Besides being a Lead Customer Care Associate, Hospice Volunteer Coordinator through Adventist Home Care-Tillamook Western Health Resources, Donna Rumbarger was previously what she calls a "Hospice daughter."  Her father was on Hospice in 2011, which means she has seen this process from both sides . . . the emotional and the clinical. She will share that perspective as well.
Shannon Hoff is Manager of Adventist Home Care, Tillamook.
For more information, or if you'd like to be on an email list for the Art of Aging/of Dying announcements contact Tela Skinner at [email protected]
July 24, 2019




3:00 pm - 5:00 pm