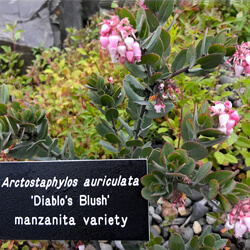 Art of Horticulture
Manzanita: The Shrub Worthy of a Town
Featuring Neil Bell, Department of Horticulture, OSU
Tuesday, March 31 | 3:00-4:00pm
Hoffman Center for the Arts | 594 Laneda Avenue | Manzanita

This class will be offered online using the video conference tool, Zoom.
Prior to the event, each registered participant will receive easy-to-follow email
instructions for  joining the presentation from the comfort of a home computer.
Manzanita: The Shrub Worthy of a Town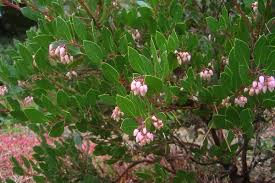 If you've ever walked the streets of Manzanita, you've likely encountered its namesake plant: blue-green leaves, mahogany bark, dense with foliage or bare-legged and sinewy with age (like some of us Manzanitans!).
Its common name is Arctostaphylos and for a native shrub that's always up to something wonderful twelve months a year, it's kinda crazy we don't grow it more.
So why don't we? Rumors abound that the genus is notoriously hard to grow. Not true! All the plants need are full sun, fast drainage, little to no summer water and a location where they might enjoy life unmolested as they settle into their intended size.
And what might that be? You name it. From six inches high to twelve feet wide, spilling like groundcover or spreading like a small tree, with variations in bloom time, varying flower colors and emerging foliage that can hold its own in the garden as a celebration of spring.
But don't take our word for it. Take Neil Bell's, an OSU professor and horticulturist who is currently evaluating manzanitas for their performance in the garden and is ready to spread the good news.
Master Gardeners know all about Neil Bell, who oversees the MG program in Marion and Polk counties and lectures to Tillamook County MG groups. Over the past two decades, Neil's primary interest has been in the evergreen shrubs that thrive in our region without irrigation. Read: no summer water! He's evaluated ceanothus (California lilac), cistus, halimium and grevillea, all of which grow in the Hoffman Wonder Garden, as do nearly a dozen distinct forms of arctostaphylos, now loving life along Laneda Ave in our NW natives bed.
Join Neil Bell and the rest of us on our quest to put the manzanita back in Manzanita!
March 31, 2020




3:00 pm - 4:00 pm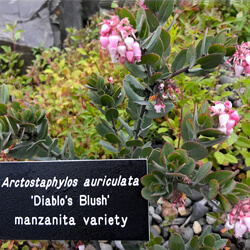 Manzanita: A Shrub as Superb as the Town