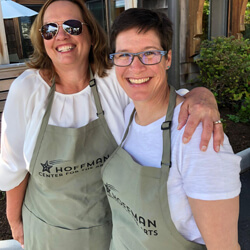 Hoffman Center Artist's Apron
With a building bursting with artists,  the importance of practical aprons to serve many needs becomes obvious. In fact, our garden volunteers love how many tools can be packed into those pockets.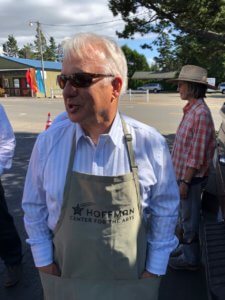 Our aprons are 65% polyester and 35% cotton and machine washable with a stain release finish. The body measures 24 1/2 inches with an adjustable neck strap and three large front pockets for a phone, supplies, and tools. In a soft sage green with black type "Hoffman Center for the Arts." One size fits all.
You can help support the over 100 volunteers who operate the non-profit center by purchasing one.
January 1, 2022 - April 2, 2022




8:00 am - 8:00 pm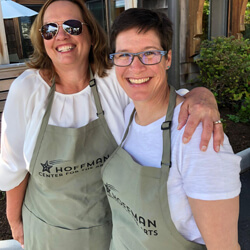 Hoffman Center Three-pocket Artist's Apron