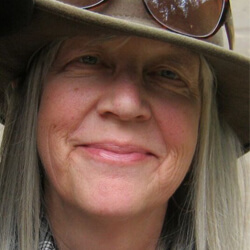 Art of Aging
How We Grow Old with Melissa Madenski
Wednesday, July 10 | 3:00-5:00pm
Hoffman Center for the Arts | 594 Laneda Avenue | Manzanita

Oregon Humanities presents the conversation "How We Grow Old
Stories of Aging in Oregon and Beyond," with Melissa Madenski
What are the stories that shape how we think about growing old? How do we acknowledge the unique differences among aging individuals and separate the true stories from the myths? How do we accept the wisdom of our elders' experiences while also recognizing new ideas about what it means to age in America? No matter our age, we all hear and tell stories about growing older that reflect our own ideals and fears—and the ideals and fears of our communities.
Melissa Madenski is an educator who has worked throughout the Northwest in public and private schools. As a Northwest Writing Institute Associate at Lewis & Clark College, she taught graduate core classes and facilitated grants that took writing programs to rural Oregon towns. At the coast, she built library programs for families, taught life skills to incarcerated adults, and prepared young adults—who had immigrated or sought asylum—to enter college-level writing classes. Most recently, she coordinated programs for the Multnomah County Library to assist patrons pursuing personal goals in literacy, including citizenship study, and obtaining GEDs. Her poems and essays have appeared in magazines, newspapers, and anthologies.
Through the Conversation Project, Oregon Humanities offers programs that engage community members in thoughtful, challenging conversations about ideas critical to our daily lives and our state's future. More information about Oregon Humanities' programs and publications can be found at oregonhumanities.org. Oregon Humanities is an independent, nonprofit affiliate of the National Endowment for the Humanities and a partner of the Oregon Cultural Trust
 If you'd like to be on an email list for the Art of Aging/of Dying announcements, email Tela Skinner at [email protected].
The Art of Aging/of Dying Series is a program of the Hoffman Center of the Arts and will be held at the Hoffman Center (across from Manzanita Library at 594 Laneda Ave). For more information contact Tela Skinner at [email protected]
July 10, 2019




3:00 pm - 5:00 pm