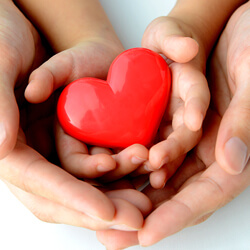 Wellness Retreat
Parenting with Whole Body Presence
with Jessica Schaffer and Eileen Devine, LCSW
Friday, November 1 | 6:00-9:00pm
Saturday, November 2 | 9:30am-4:30pm
Tuition $125 — Click here to register

Parenting with Whole Body Presence:


The Art of Restoring Awareness, Authenticity and Resilience in Our Relationships
Join us for this special retreat specifically designed for parents by two committed professionals dedicated to supporting folks navigating the challenges of parenthood.  Eileen is a therapeutic mentor who teaches parents how to work with their kids from a neuro-behavioral lens.  Jessica is a Nervous System Health Educator and Wellness Mentor who teaches people how to work directly with their bodies to cultivate stress resilience.  Together, they bring the power of neuroscience and the compassion of heart-centered empathy along with over three decades of combined professional experience to their role as facilitators.
Many of us enter into the sacred space of parenthood bringing our whole selves to the process and carrying a sense of what we believe the journey will look like, only to find that somewhere along the way, we lost our way.  We often feel like we are falling short, failing to show up in the ways we had hoped for our children, our partners and ourselves. When this happens, we are left feeling a sense of overwhelm and disorientation. In these moments, how do we return to ourselves?  How can we tap into our innate resilience and learn to ride the waves of overload without feeling like we are failing?  How do we learn to work with our bodies and their adaptive stress responses so we do not feel highjacked by them?  In short, how do we restore a sense of whole-body presence in our experience of parenting?
The concept of "whole-body presence" recognizes that our bodies and specifically our neurobiology, inform our experiences in life. Moving from this awareness, we have greater access to the core attributes many of us wish to embody as parents:  empathy, awareness and a genuinely engaged presence that allows our kids to settle into a felt-sense of safety and the experience of being fully seen, received and understood.
This retreat is specifically crafted to provide parents with an intentional space to explore in a small group setting this concept of whole-body presence and how it can powerfully inform our relationships with our children and our parenting partners.  Together we will look at the key role our nervous systems play in defining our ability to parent.  We will also learn simple, self-care practices designed to support us in navigating the impacts of stress while cultivating greater resilience, as well as practical strategies for parenting more effectively.  Our time together will span Friday evening and all-day Saturday, allowing space to explore the beautiful backdrop of Manzanita and the northern Oregon coast.  As we gather, we will cultivate a safe container with space for guided self-reflection, individual practice and small group discussion. 
Jessica Schaffer is a Nervous System Health Educator and Wellness Mentor who teaches people about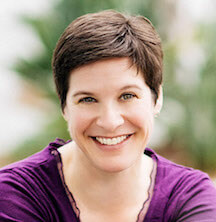 nervous system regulation and resilience. She is passionate about introducing the concept of stress physiology (how our bodies process and metabolize stress and how they are influenced by it) and sharing tools to help us manage and balance our responses to stress and trauma.
Jessica's work is founded on the belief that when we understand how our nervous systems work, when we can track and monitor the underlying physiology driving our behaviors and shaping our life experiences, when we can be in creative dialogue with our body's innate responses, and when we can learn to master simple, self-care practices that support us in navigating the impacts of stress, we have greater access to the innate resilience that lives in each of our bodies.  And that access can change the way we show up and live our lives.
Jessica's compassionate guidance and attuned mentorship provides a powerful foundation for cultivating enhanced body awareness as well as greater personal regulation.  She offers private mentoriship for the general public as well as professional trainings for practitioners interested in incorporating regulation-informed, somatic practices into their clinical work.  More information about Jessica Schaffer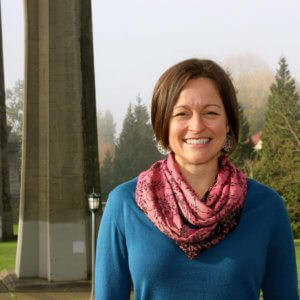 Eileen Devine, LCSW is a therapist who works with parents across Oregon through her private clinical practice, FASD Northwest. She has over a dozen years of clinical experience, with a special emphasis on working with parents who have children impacted by brain-based (neurobehavioral) conditions that have challenging and confusing behavioral symptoms.  In addition to her clinical work with parents, Eileen is an instructor for the Post-Master's Certificate in Adoption and Foster Family Therapy through Portland State University's Child Welfare Partnership Program where she teaches other providers how to use the neurobehavioral model in their work with families. Her goal is to support parents on their unique parenting journey so that they, their children, and their family can thrive.  More information about Eileen Devine
November 1, 2019




6:00 pm - 9:00 pm

November 2, 2019




9:30 am - 4:30 pm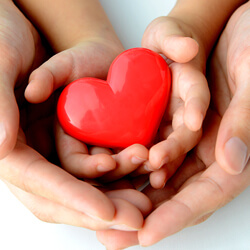 Parenting with Whole Body Presence