Art of Aging
Positive Approach to Brain Change
Wednesday, August 22 | 3:00-5:00pm
Admission $5
Hoffman Center for the Arts | 594 Laneda Avenue, Manzanita,
Presentation and discussion session for
Art of Aging/of Dying series
"Positive Approach to Brain Change:
Normal Aging versus Not Normal Aging of the Brain"

Janet Holboke, LCSW an Older Adult Behavioral Health Specialist from Greater Oregon Behavioral Health, Inc. (GOBHI) will present Normal Aging vs Not Normal Aging", the first workshop in Teepa Snow's "Positive Approach to Care" series, at the Hoffman Center for the Arts on Wednesday, August  22, 2018 from 3pm-5pm.  Anyone who knows someone living with dementia will benefit from this presentation.  Participants will learn the difference between normal brain changes and the changes that occur in dementia.  They will have an opportunity to practice some useful strategies when interacting with people living with dementia.
This session will bring Teepa Snow into the room through brief video clips, then involve the audience in deeper learning through discussion and experiential exercises.
This education provides foundational information related to dementia, including what it is, what it is not and what happens when someone is living with it. Because dementia changes everything over time, family members and care partners need to change too in order to be helpful, supportive and effective.
By the completion of this 2-hour workshop learners will be able to:
1. Compare and contrast normal aging versus not normal aging related to various cognitive functions.
2. Describe the five sensory input and processing systems, highlighting the dominant role of vision, and the major differences between protective and discriminating sensation in each.
3. Discuss the impact of changing sensory awareness and processing as dementia progresses.
People who have attended workshops around the country say,
"Fantastic insight to approach to dementia loved the workshops "
— Helen, July 13
"These techniques change lives! Caregivers and those we care for. God bless you. Keep up the great work." 
— Linda, April 13
Janet Holboke is an Older Adult Behavioral Health Specialist with Greater Oregon Behavioral Health, Inc. based in The Dalles, Oregon.  Janet has over 25 years of experience working with older adults and is one of 24 specialists around the state working as part of the Older Adult Behavioral Health Initiative.  This initiative sponsors community and professional education events promoting behavioral health awareness and improved services.   Janet is working toward becoming a PAC certified trainer.
The event will be held at Hoffman Center for the Arts; 594 Laneda Avenue, Manzanita, OR from 3-5pm on Wednesday, August 22, 2018. Cost is $5.00  For more information, contact Janet Holboke at [email protected]
More information about Teepa Snow and her Positive Approach to Brain Change
The Art of Aging/of Dying is a program of the Hoffman Center for the Arts and will be held at the Hoffman Center (across from Manzanita Library at 594 Laneda Avenue.) For more information contact Tela Skinner at [email protected]
August 22, 2018




3:00 pm - 5:00 pm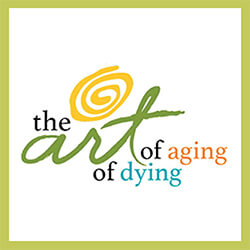 Positive Approach to Brain Change