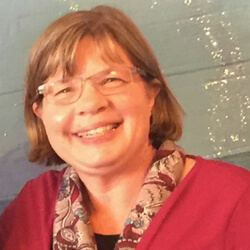 Art of Aging
Positive Approach to Caregiving
with Janet Holboke, LSWC
Greater Oregon Behavioral Health (GOBHI)
Wednesday, October 9 | 3:00-5:00pm
Admission: $5
Hoffman Center for the Arts | 594 Laneda Avenue | Manzanita
More Than Just Loss:  Progression Patterns of Dementia," the third workshop in Teepa Snow's "Positive Approach to Care" series for working with dementia.
Anyone who knows someone living with dementia will benefit from this presentation.  Participants will learn how to use skills such as "hand under hand" and "substitute, don't subtract" to successfully avoid or diffuse challenging behaviors and situations.
Nothing in life prepares us for the experience of dementia.  Nationally recognized dementia educator and trainer, Teepa Snow, MS, OTR/L, FAOTA has helped thousands of people by sharing her dementia care philosophy and caregiving techniques. Teepa's teaching style integrates facts about the brain and what happens to someone when doing, thinking, reasoning or processing becomes difficult. Her teaching style is unique, entertaining, and energetic. She is a sought-after speaker for professional organizations across the United States, Canada, and Australia.   This workshop brings Teepa to the audience through engaging video clips while allowing for in-person interaction with a certified instructor and plenty of opportunities to practice new skills, ask questions and make connections. For more information about Teepa Snow and her Positive Approach to Brain Change
Audience comments during a recent training included:
I learned so much – I'll be back
This is going to help me so much.  I can't I believe I didn't know about this before
Janet Holboke is an Older Adult Behavioral Health Clinical Care Coordinator" with Greater Oregon Behavioral Health, Inc. based in The Dalles, Oregon.  Janet has over 30 years of experience working with older adults and cared for her own mother, who died of Alzheimer's disease and Lewy Body dementia in 2012.  She is one of 24 specialists around the state working as part of the Older Adult Behavioral Health Initiative.  This initiative sponsors community and professional education events promoting behavioral health awareness and improved services. Janet was certified as a PAC trainer in October, 2018.
If you'd like to be on an email list for the Art of Aging/of Dying announcements, email Tela Skinner at [email protected]
The Art of Aging/of Dying Series is a program of the Hoffman Center of the Arts and will be held at the Hoffman Center (across from Manzanita Library at 594 Laneda Ave). For more information contact Tela Skinner at [email protected]
October 9, 2019




3:00 pm - 5:00 pm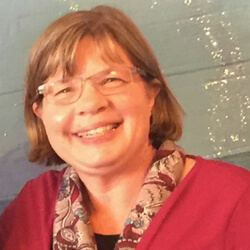 Art of Aging – Positive Approach to Caregiving