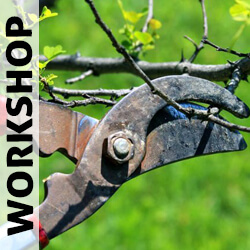 Art of Horticulture
In-Person Pruning Workshop
with aesthetic pruner, Maryann Lewis
Tuition $75
Saturday , October  10 | 10:00am-4:00pm
A full- outdoor event for 10 gardeners
Location: Private Residence, details upon registration
In the field with pruning teacher, Maryann Lewis
Ten folks will have the extraordinary good luck of spending a day in the field with our favorite pruning teacher, Maryann Lewis.
In the past, Ms. Lewis has held her aesthetic pruning clinics in the Wonder Garden with a focus on conifers. The good news is that we'll get to do that again this year. The even better news is that we've added an entire morning session in a private Neahkahnie garden where Maryann will breathe new life into a variety of small deciduous trees and shrubs.
With this private garden as outdoor classroom, not only will students learn the mechanics of good pruning, they'll learn to see a plant's role in the landscape. Is it a focal point or a seasonal backdrop? Will it stop the eye or frame a faraway view? Will yearly pruning keep it in scale or is it simply the wrong tree for the garden?
These kinds of evaluations  are at the heart of aesthetic pruning as described and practiced by Maryann Lewis. The small class size plays to her strengths as a precise and patient teacher with an amazing eye for what is and what could be.  Expect to return to your own garden with a renewed sense of possibility and a love for the art of pruning!
After registering, folks will receive specific information on where to meet and what to bring. Hope you're able to attend.
For information about the Zoom Class click HERE
October 10, 2020




10:00 am - 4:00 pm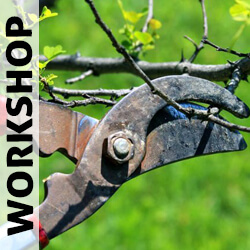 Pruning Workshop
with aesthetic pruner, Maryann Lewis