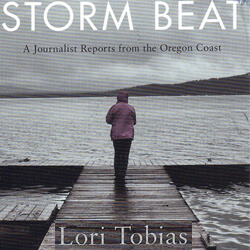 Manzanita Writers' Series
Hoffman Center Sets First Virtual Book Launch
Storm Beat: A Journalist Reports from the Oregon Coast, Lori Tobias
Tuesday, September 1 | 6:00pm PST
Presented by Hoffman Center for the Arts | Viewable on-line via Zoom
Pre-registration is required and is free
Lori Tobias, former coast writer for The Oregonian newspaper, will hold a virtual launch for her new book Storm Beat: A Journalist Reports from the Oregon Coast Tuesday, Sep. 1, at 6 p.m. Pacific Time.
The launch will be sponsored by the Hoffman Center for the Arts in Manzanita and viewable on-line via Zoom. Pre-registration is required.
Participants in the meeting will be able to submit questions to the author during the streaming.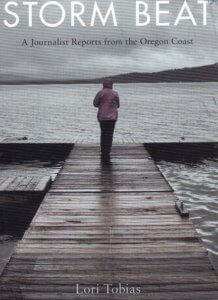 Tobias was a columnist and feature writer for the Rocky Mountain News before moving to Newport, Oregon in 2000, where she began working as a freelancer, stringer and staff writer for The Oregonian for 20 years.
The book is based on her reporter's notes and journals kept during those years as she reported high-profile stories, such as car crashes, falls, drownings, and capsizings, as well as violent crimes such as the infamous Christian Longo murders in 2001, and a shocking murder/suicide in Manzanita in 2010.
Copies of the "Storm Beat" can be ordered through Cloud & Leaf Bookstore in Manzanita (503) 368-2665 or click here to order online.
September 1, 2020




6:00 pm - 8:00 pm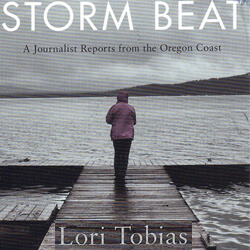 Lori Tobias virtual launch for her new book "Storm Beat