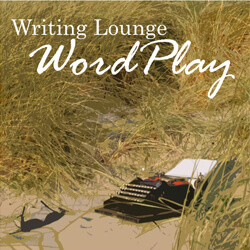 Writing Lounge
"Spring Wordplay" Mini-Workshops
Tuesdays | 10:30-1:00pm
April to June, 2019
Writing Lounge at the Hoffman Center
Drop-in fee is $5
Join us for one or all of the sessions
Join a supportive writing community and learn short craft lessons to apply immediately during Writing Lounge at the Hoffman Center for the Arts.
From April through June 11 2019, on the Tuesday "prompt-writing days," you'll learn a bit about craft and then apply that lesson immediately as everyone in the group writes to the same pertinent prompt.
On alternate Tuesdays, the Writing Lounge is open for drop-ins for quiet writing time in a supportive environment.
Schedule:
April 2 ~ POV Part 2: Narrative Distance, Unreliable Characters, Irony with Vera Wildauer
Add depth to your writing by including ways to stretch point of view using narrative distance, unreliable characters, and irony.
April 16 ~ Place is Emotion with Kathie Hightower
Your reader doesn't want to step into a story without knowing where they are. And they don't just want observed details, even if you include all the senses. Place requires context, and feeling, how a character reacts emotionally to that place, to those details.
April 30 ~ The Art of Description with Emily Ransdell
We'll look at how the writer's power of observation can help readers transport themselves from real life into the story or poem.
May 14 ~ Colorful Personifications with Andy Barker
We will practice the art of personification through playful exploration of colors and "jazz poetry."
May 28 ~ Emotion in the Body:  A Personal Exploration with Katja Biesanz
Explore how different emotions manifest in our bodies guided by memories, meditation, and evocative images–and then learn how to translate them into writing.  NOTE:  This is not a therapy session nor a process for the fragile — while it might offer a healing experience, the goal is crafting good, authentic writing
June 11 ~ Options for Publishing with Vera Wildauer and Marko Scott Smith
We'll explore local opportunities for submitting work, as well as some options for self-publishing longer works.
June 25 ~ How to Read Your Work in Front of an Audience with Kathie Hightower
To culminate our popular Writing Lounge Winter and Spring WordPlay, we'll be hosting an open mic for participants. From 10:30 to 11:15, participants will get tips on how to read in front of an audience using timing, expression, and the very practical aspect of using a microphone.  This session will be held in the Main Room of the Hoffman Center for the Arts.
At 11:30 we'll host the Open Mic highlighting work that has been written in the Writing Lounge over the last months.  The public is invited to hear local and visiting writers share their work.
Reading Your Work to an Audience


June 25, 2019




10:30 am - 1:00 pm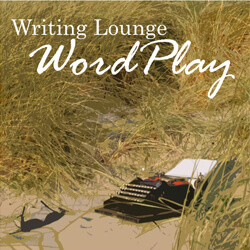 Mini-craft workshops during alternate Tuesdays of Writing Lounge.