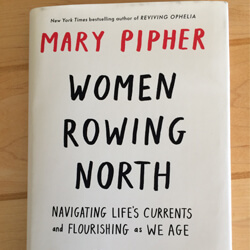 Art of Aging
Navigating Life's Changes
Wednesday, August 14 | 3:00-5:00pm
Admission: $5
Hoffman Center for the Arts | 594 Laneda Ave | Manzanita
Join us for a Discussion on Navigating Life's Changes at the Art of Aging/of Dying 
Mary Ruhl & Tela Skinner will facilitate the session designed to start conversation with both men & women.
The discussion is based on the book by Mary Pipher, Women Rowing North: Navigating Life's Currents and Flourishing as We Age. Pipher is an American clinical psychologist and author of ten books. She has her BA in Cultural Anthropology and her PhD in clinical psychology, and considers herself a "cultural therapist" – she specializes in women, trauma, and the effects of our culture on mental health. Her well-known book, Reviving Ophelia, discussed how girls often lose their rooted self and take on a façade self as they head into their teens.
 Join other community members as we discuss common aging concerns, challenges and opportunities.  We'll consider some of the questions that Pipher poses. Examples of those questions:
How much of the time should I spend doing things that are good for me?
And, how much time should I save to do things that are important to me?
If we can keep our wits about us, think clearly, and manage our emotions skillfully, we will experience a joyous time of our lives. If we have planned carefully and packed properly, if we have good maps and guides, the journey can be transcendent—Mary Pipher    
We could define wisdom as the capacity to skillfully select our narratives.  When we do this, we experience our lives as filled with meaning.  Every present-day event resonates with the decades of past events. We can be grateful for everything that led us to the moment we are inhabiting.  This is how life becomes sacred. It is hallowed by story—Mary Pipher
If you'd like to be on an email list for the Art of Aging/of Dying announcements, email Tela Skinner at [email protected].
The Art of Aging/of Dying Series is a program of the Hoffman Center of the Arts and will be held at the Hoffman Center (across from Manzanita Library at ). For more information contact Tela Skinner at [email protected]
August 14, 2019




3:00 pm - 5:00 pm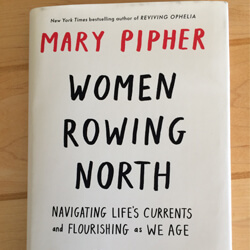 Navigating Life's Changes