With gratitude to Gary Seelig and Sue McGrath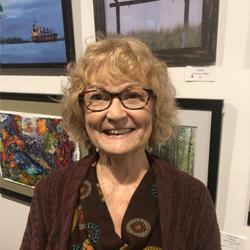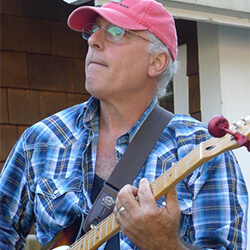 Sue McGrath and Gary Seelig
This is a note of gratitude and acknowledgement to Gary Seelig and Sue McGrath who have been the red-hot engine behind the Hoffman music program. They were hoping to go out with a bang featuring favorites Terry Robb in April and The Ben Rosenblum Trio in May. However, Covid19 had other plans.
Through their energy and passion for music, our community has enjoyed music from around the world. In four music-filled seasons Live Music at the Hoff! presented high quality and varied genres of music: from traditional music of Brazil, Venezuela, Argentina & Mexico to an all-women rock band, and just about everything in between, including a time-traveling queer Boyband. Our audiences were treated to many a magical  evening, from acoustic offerings, to country rock, jazz, blues, zydeco, klezmer, folk, and Americana. Live Music at the Hoff! introduced our community to many wonderful musical acts, and some of those acts returned to our stage including: Stumptown Swing, the Brazilian String Trio and the wonderful, Ben Rosenblum Trio.
Now, in 2020, there is music all over our community- from house parties to the grange, from restaurants to NCRD. Things have changed enormously since the early days of music at the Hoffman when the program was sparked by seed money from a generous donor. Vera asked Gary, who had produced two concerts at the Hoffman Center on his own, if he would like to administer this gift and be the coordinator of a LIVE music program. He said "yes" and LIVE music in Manzanita's Musical Living room was off and running. Our warmest thanks to Gary and Sue and all the volunteers that helped make the program possible.
From all of us at the Hoffman