---
Introducing Hoffman Center's
First Executive Director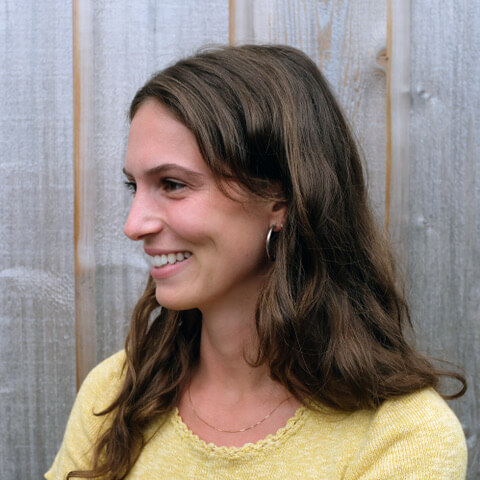 India Downes-Le Guin
The Hoffman Center for the Arts in Manzanita has named India Downes-Le Guin as its first Executive Director. The former Assistant Director for Tin House Workshops in Portland will assume her new post on September first.
"India's background with arts programming, knowledge of systems and processes, experience with volunteers, artists, and staff, plus her outstanding interpersonal skills were an ideal match to our needs," said Hoffman Center Board President Mary Roberts. "We are thrilled that she has agreed to join us."
Since locating to the coast in 2020, Downes-Le Guin has participated in a number of programs at the Center. "My background with Tin House has prepared me well for this transition," she said. "Program development and community relations are at the core of my current work. I am honored to bring my enthusiasm and drive to the Hoffman."
The Hoffman Board of Directors set a goal in 2021 to hire an executive director to create a more sustainable organization, by putting the center on a professional footing, establishing realistic volunteer roles, building institutional knowledge within the organization, and better serving the steadily growing Nehalem Bay communities of residents and visitors.
During 2021 the Hoffman Center engaged 175 artists and instructors, serving 4,600 visitors and participants. The Center is funded through earned income, charitable donations, grants, and sponsorships.
The Hoffman Executive Director position was made possible by a three-year grant from the M.J. Murdock Charitable Trust, headquartered in Vancouver, Wash. "Arts organizations play a central role in the cultural, economic, educational, and social fabric of a community. In rural areas, arts organizations face a unique set of challenges, and we are so grateful for groups like the Hoffman Center for the Arts that seek to deliver entertaining, educational, inspiring, and culturally significant programs in innovative and sustainable ways" said Lorin Schmit Dunlop, program director with the M.J. Murdock Charitable Trust. "We are thrilled to have the opportunity to support this work and we are excited to see the positive impact India has on our community and region moving forward."
The Hoffman Center for the Arts was founded in 2004, after the passing of its benefactors – Lloyd and Myrtle Hoffman. Long-time Manzanita residents, their trust directed their property and assets be used to establish a facility to support the arts and education. The Center is located at 594 and 595 Laneda Avenue in Manzanita. The Hoffman Wonder Garden occupies the property where the Hoffmans' home once stood.