Hoffman Center's New Website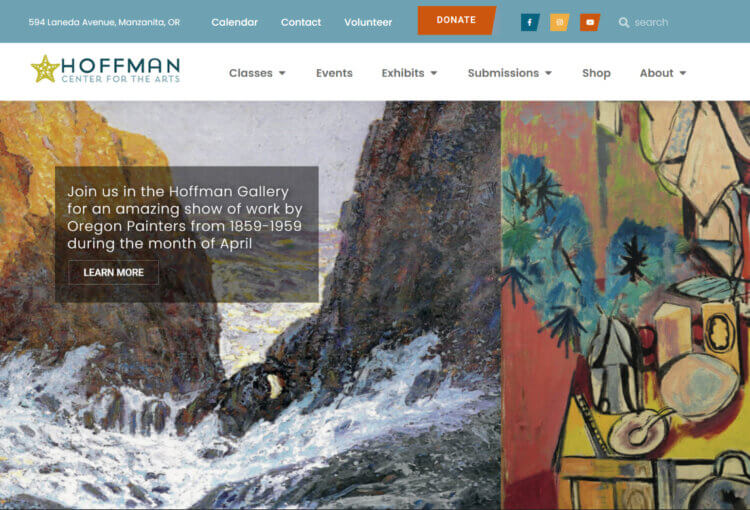 Dear Community,
We have a new website. Believe us when we say, this is not how we wanted to spend countless hours and many thousands of dollars to replace.
However, it turns out that websites have an age of between 3-5 years until the technology has moved on and must be replaced to be maintainable. Too, our previous website was slow due to all the bells and whistles we originally included. And behind the scenes, it had become very difficult to manage.
While we were updating it, we wanted to simplify our navigation for visitors based on user feedback and a survey of similar art centers. This simplification makes it easier for our volunteers and contractors to keep information current. We have now placed recent news and upcoming activities on the main page for quick access.
If you find an error or something missing, please let us know at [email protected] It is a herculean job to replace a website and we accept that, try as we might, there will certainly need to be corrections and changes over the first few months.
A HUGE THANK YOU to volunteer project manager Vera Wildauer who masterminded this website re-do with our website contractor. Beyond project management, Vera has spent hours and hours entering every detail into the new website which means when you see her, offer to buy her a drink.  Also big thanks to project volunteers Mark Adamcin and Terri Desaro.
On behalf of the Hoffman,
Mary Roberts
Board Chair