Rent The Center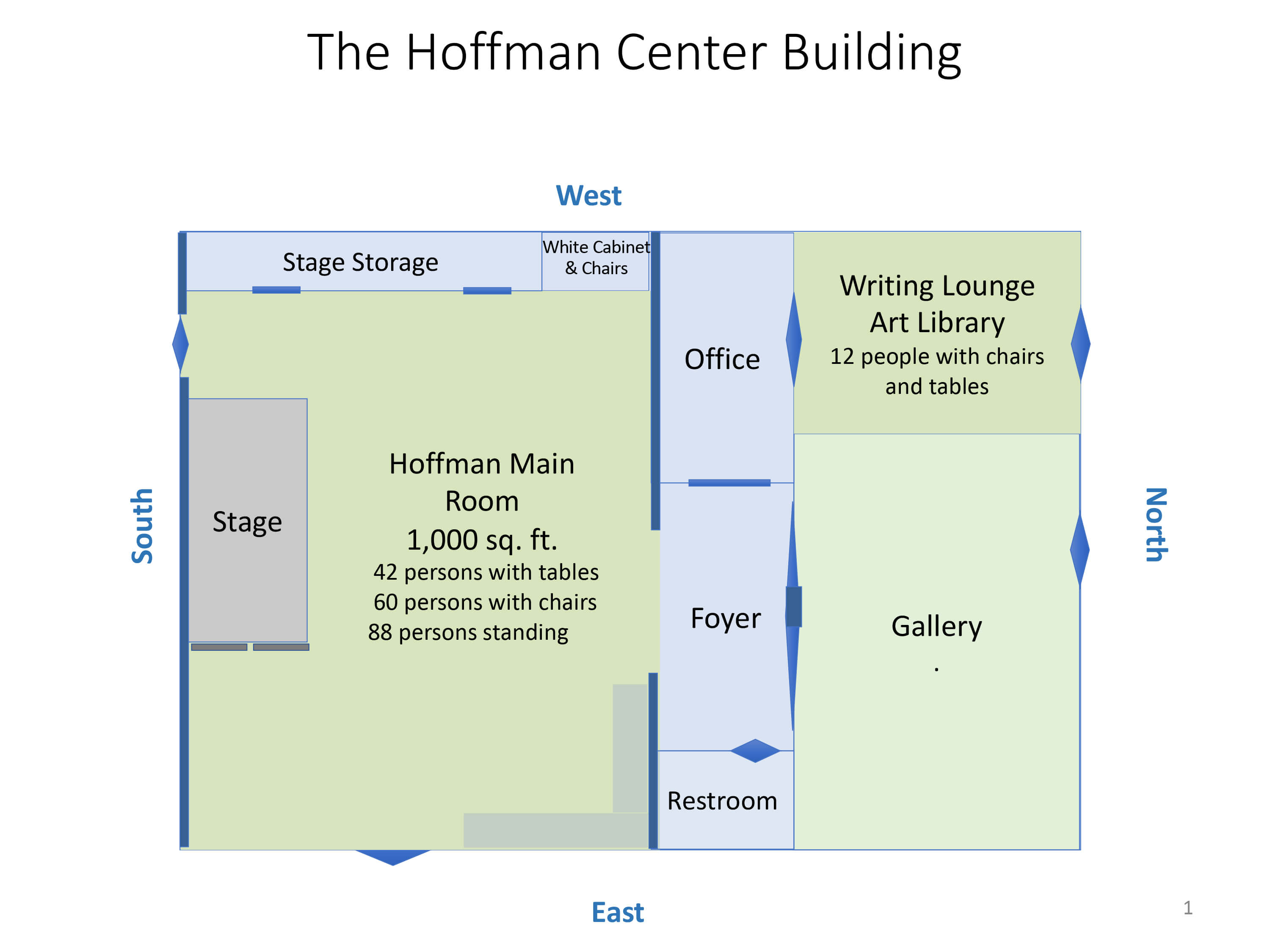 The Hoffman Center Main Room and Lounge/ Library are available to rent for cultural and educational events.
The Main Room and foyer—approximately 1,040 square feet— features a stage with lighting and A/V equipment which can accommodate various configurations. These rooms and the gallery are wheelchair and walker accessible.
The Lounge/ Library features comfortable seating for up to 12 people around two well-lit long tables. The room is suited to small meetings and classes.
If you're interested in renting one of these spaces, first check our calendar for availability.  Then fill out the form below to reserve your potential dates and times and we'll get back to you soon.
Read our rental agreement for more information. Once we agree to your date and time, we will finalize your reservation as soon as we receive your signed agreement and rent/ cleaning deposit checks.
Rental Rates are as follows: