About the Facility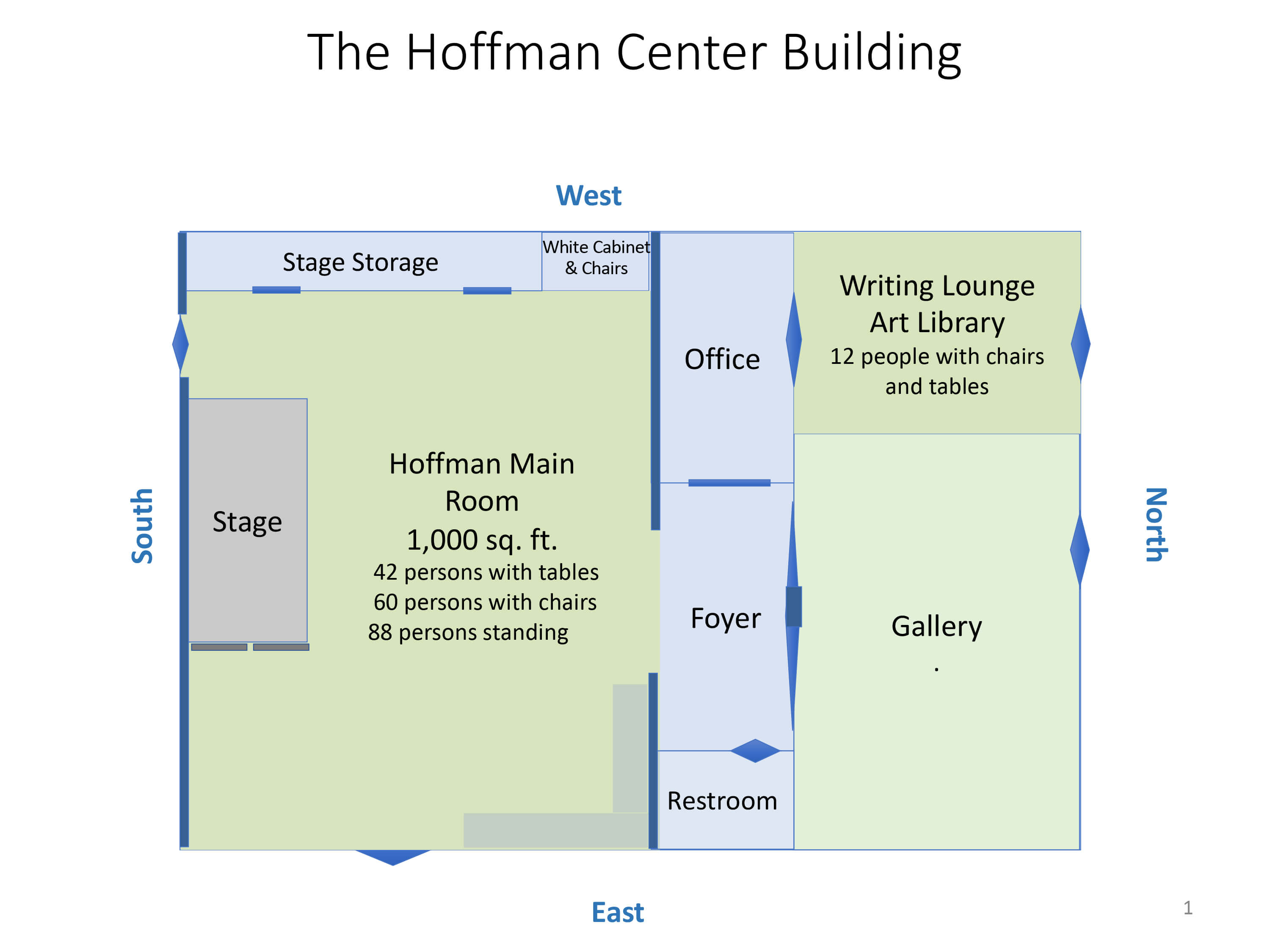 Program activity in the Hoffman Building has increased substantially in recent years.  As a result, our facilities are no longer available to rent to other groups.
However, if your event has a cultural or educational purpose, we invite you to submit a proposal to one of our eight programs: Clay, Visual Arts, Gallery, Film, Music, Writing, Horticulture, or our Art of Aging/Dying conversation program. Volunteers from those programs can opt to integrate your event into their programming.  Examples include:  book release events (Writing Program), musical performances, garden lectures, seminars on emotional health in later life (Art of Aging), etc.
If your event does not fit a cultural/educational mission, or we are unable to accommodate your proposal, here are some other local places you could contact: Pine Grove Community House, North County Recreation District (NCRD), North Tillamook Library, The Winery at Manzanita, Nehalem Bay Winery, the White Clover Grange, or the Old School House Manzanita.
The Main Room and foyer—approximately 1,040 square feet— features a stage with lighting and A/V equipment which can accommodate various configurations.  It includes a small kitchen with refrigerator, microwave, dishwasher, coffee maker, and hot water pots.  It is also includes dishes, silverware, and napkins. These rooms and the gallery are wheelchair and walker accessible.
The Lounge/ Library features comfortable seating for up to 10 people around two well-lit long tables. The room is suited to small meetings and classes.