Submissions & Proposals
Submissions for Artists and Writers
There are several ways for artists and writers to share their work at the Hoffman Center for the Arts.
In the Hoffman Gallery, there are two primary ways artists may show their work. One is to participate in a themed group show.  The other is to submit an application in the fall for the following year.
Associates of the Clay Studio can also submit to show and sell their work in the Potters' Nook.
We publish the North Coast Squid, a journal that highlights art and writing, and our Word & Image project, where artists and writers respond to each other's work.  Both of those projects feature artists and writers with strong connections to the North Oregon Coast. We also invite prose writers to submit to our Community Writes! project for short prose pieces in response to monthly prompts. We also hold a poetry contest every January.
All these opportunities have specific deadlines, so check each of the sections below for updates. Or sign up for our e-newsletter, using the form below, to find out when we're accepting submissions for each as they are announced.
Art Shows for the Hoffman Gallery
The mission of the Hoffman Gallery is to feature community art shows by North Oregon Coast artists–generally Clatsop and Tillamook Counties–to encourage art and creativity, and to showcase artists who also lead workshops or demos. Applications to show work are due between September 1 through October 15 for a show in the following year, except for art instructors who will be accepted as space allows. Our curating committee reviews all the applications and schedules the artists for shows for the entire year. Read about our Submission Process here.
The Potters' Nook
Associates of the Hoffman Clay Studio are invited to show and sell the work they've created in the Studio. We are proud of the artists who work and volunteer in the Clay Program.  Their efforts sustain the studio as a place to create, learn and collaborate.  We are also happy to offer visitors the chance to purchase original, local art on site. Commissions on the work go directly to support operations and equipment in the Studio. Check out whose work is currently being featured.
North Coast Squid
The North Coast Squid is closed for submissions. The next edition submission period will be in Spring, 2023.  The most recent journal was released on October 2, 2021.   You can review the submission guidelines here.
Look for current issues of the North Coast Squid on sale at the Hoffman Gallery, Cloud & Leaf Bookstore, Manzanita News & Espresso, and Wild in Manzanita, The Roost in Wheeler, Tillamook County Pioneer Museum in Tillamook, Cannon Beach Books and the Cannon Beach Art Gallery in Cannon Beach, Lucy's Books in Astoria, and Beach Books in Seaside. Net proceeds from the cover price go towards future issues of the North Coast Squid.
Word & Image: A Dialogue Between Writers and Artists
Submissions for the Word & Image Project will be accepted in April, 2022.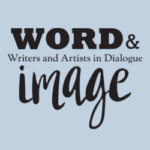 This Hoffman Center program, held in even-numbered years, pairs artists and writers to create original work, each in response to the other's.
Writers submit three pieces of writing and artists submit three pieces of art. From the submissions, twelve writers and twelve artists will be selected by a judging team of past participants. Please review the detailed submission guidelines.
The twelve selected artists and writers will be randomly paired at an event in June of the year. The event is a fun way for the selected artists and writers to meet each other and get their first glimpse of each others' work.
Over the summer, each writer and each artist will create new work in response to one of the three pieces submitted by their partner. A writer might create a new poem in response to a watercolor, for example. A photographer might make a new image in response to a prose piece. The resulting new works are typically due at the end of July in electronic form.
The artwork will be exhibited at the Word & Image event on the opening weekend of October, where the writers will also read their new work.  The paired work will be printed on broadsides, which will hang in the Hoffman Gallery  for that month, as well as published in a book.  Both are available for sale.
We look forward to seeing your work. In the meantime:  make art, write poems, take care.
Neahkahnie Mountain Poetry Prize
Submission Period is open January 1 – January 31, 2022.
Here's your chance to win a $100 cash prize for your poem.
We will only accept submissions from writers who indicate a clear connection to the North Oregon Coast in their biographical statements, and we will not accept work that has been previously published.
The contest will close once we receive 50 submissions, and subsequent submissions will not be accepted.
Maximum poem length is 30 lines.
Submissions must be a Word document, in 12 pt font and with one inch margins.
You may upload up to three poems in your submission.
Please use the title of the poem as the name of each file that you upload. Do not include your name and contact information in any document or file names. The judge reads submissions "blindly" to ensure decisions are based on the work, not the person.
Community Writes!
COMMUNITY WRITES is seeking submissions to engage writers with strong ties to the north Oregon Coast.  There are monthly prompts and pieces may be poetry, fiction, non-fiction and memoir and will be published online. There is a $5 fee per submission.
General Guidelines:
Submissions are currently being accepted.
Contributions should be no more than 800 words, focused on prompts that will change each month.
One submission per writer per month.
Electronic submissions only.
Contributions will be published as received, on a rolling basis.
Each submission should also include a non-copyrighted image to go with the writing (an additional upload in the submission form), if possible.
Entries will be lightly edited, with corrections for typos, misspellings, and grammatical errors.
Biographical statement must indicate your connection to the North Oregon Coast (the coastal communities and lands between Astoria and Lincoln City, Oregon).
Document style: 12 pt, double-spaced, 1-inch margins
Document file format: .doc, .docx, or .txt. File name should be the title of the submitted piece.
If you do not follow the guidelines, thus disqualifying your submission, you may receive a message inviting you to resubmit. If you choose to submit again, it will be subject to the $5 fee.
While we discourage anonymous submissions, we recognize there are instances in which writers may feel compromised by identifying themselves. We will consider requests to publish such pieces on an individual basis.
The Hoffman Center reserves the right not to publish material that goes against its mission as a community arts organization.
To learn about these opportunities, sign up for the bi-weekly Hoffman Newsletter at the bottom of this page.
Workshop and Presentation Proposals
We're always on the lookout for new arts and culture ideas that fit within our core programs: Ceramics, Visual Arts Education, Horticulture Education, and Writing. Whether workshops in ceramics, writing or visual arts, an author reading, or a presentation on gardening, we're interested in hearing from you. All proposals will be routed to the relevant program committee for review.
Please allow a minimum of six weeks to review and approve your proposal. This allows us plenty of time to complete materials and market your proposed class to potential attendees in advance of the scheduled class date(s).
Check our registration page to see which program is the best fit for your event.
Check our calendar to pick a few available dates for your event.

Fill out the

online form

and be sure to complete all the required fields

Attach any relevant images that can be used to promote your class (photos of yourself, your work, etc.)

Once you've completed the form, hit the SUBMIT button and you'll receive an email confirmation
Questions?  Feel free to contact us.