Workshops & Private Lessons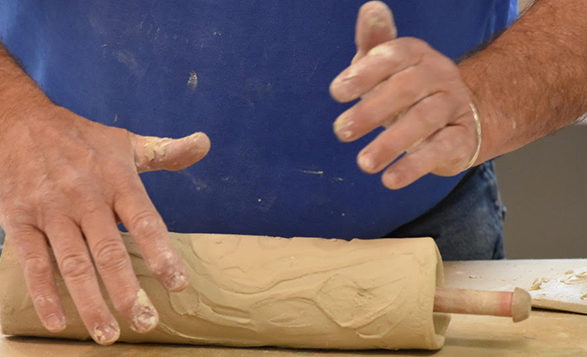 The Clay Program offers classes and workshops throughout the year. Introductory classes include everything from overview sessions for beginners, wheel throwing and hand-building to specialty techniques like making teapots, masks or raku. These classes are taught by the program's local instructors.
Several times a year, guest ceramicists visit the center to teach more advanced techniques and share ideas. These sessions fill up fast, so we invite you to sign up for our e-newsletter at the bottom of the page, to stay informed about upcoming sessions. Or check our monthly calendar for clay workshops, open studio and special sessions.
Looking to hone your hand-building or wheel throwing techniques or just get started in working with clay? Prefer a private lesson? We've got a group of dedicated volunteers ready and willing to offer instruction.
Individual lessons start at $35.00 per hour
Minimum 1 hour per lesson
Please fill out the form below and we'll get back to you shortly to discuss options.