Manzanita Writers' Series Celebrates 10 Year Anniversary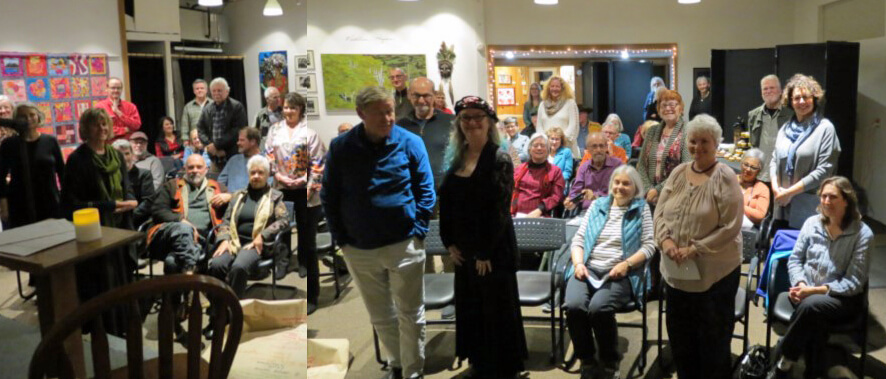 Kathie Hightower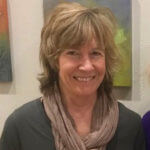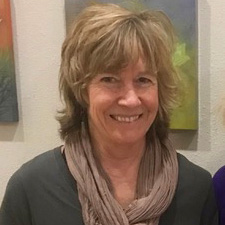 Vera Wildauer
When we first launched the Manzanita Writers' Series in 2008, our goals were to connect the writing and reading community that already existed here at the coast, especially the many writers working in isolation. We wanted to expand that community and offer opportunities like Open Mic and Writing Workshops so that writers wouldn't always have to drive to Portland. We wanted to inspire discussions among our community members about books and reading and other issues.
We had no idea at the time that the goals would expand as much as they have.
We didn't imagine we would provide a possibility for writers at the coast–and those with strong connections to the coast–to see their work juried and published. The North Coast Squid literary journal is now in it's 6th edition. Thanks to Dave Fisher of the North Coast Citizen for first suggesting a literary journal and partnering with us to make the first few editions happen.
We didn't know back then that we'd be connecting artists and writers to collaborate their artistic endeavors via the Word & Image Project and to publish those results in broadsides and a keepsake book.
We didn't foresee a vibrant weekend devoted to poetry with our annual PoetryFest in the spring.
We hadn't thought of providing  a weekly drop-in Writing Lounge to connect writers and to push them out of their normal writing comfort zone to try new things.
We didn't initially think of offering online writing courses and a weekend writing retreat here at the coast.
But all those things have indeed happened!
We've welcomed 100 authors, publishers, and instructors here to read at the series and to teach writing workshops, and have inspired many local writers–and those with strong connections to our area–to submit their work to be published.
Submissions from Writers
To celebrate, we asked our community to submit brief essays of their favorite memories, or about how our various writing programs have had an impact on their writing life.  Most were read at our celebration event on November 17, 2018.  We've published all of them here.
Andy Barker     Robert Freedman     Kathie Hightower     Chip MacGregor    Phyllis Mannan    Emily Ransdell
Deborah Reed     Michael Selker    Marko Smith     Kay Stoltz     Lori Tobias     Carl Whiting
Vera Wildauer     Evan Morgan Williams
And here's a nice article from Dan Haag's column, The Littoral Life, in the Tillamook Pioneer.
A Slide Show of the Last 10 Years
Here's a pdf of the slide show we shared at the Anniversary Event.  While it doesn't include all the authors (our photographer didn't manage to make every event), open mic readers and volunteers, you'll get a glimpse at the last 10 years.  Slides are in no particular order and you'll need to scroll down the page to get to the next slides.
A Prolific Writing Community
As folks entered, we asked them to write down if they had published something in the 10 years of the series, and if so, how many pieces (or books) Here were the astonishing results of that informal survey:
Twenty-three people wrote down what they had published: 53 books and 481 pieces and that doesn't even include folks like Elia Seely and Nancy Slavin  and Judy Allan (one book each)  and others who didn't attend the event. Keep on writing everyone!
A Big Thank You!
Of course, all of this wonderful programming couldn't happen without the help of many partners, donors, and volunteers.
Let's start with those folks we've partnered with all along.
Jody at Cloud & Leaf for selling books for the authors,
Dan Haag at the Visitors Center, for helping with retailer discounts for our writing retreat
Ann Coleman whose cozy cottage has made it possible to bring so many authors here, along with Matt Gray for scheduling that cottage,
Other second home owners who donated their homes for authors, Candace Kramer and Laura Bailey
The Inn at Manzanita and Spindrift hotels for also providing author lodging
Manzanita retailers who participated in our early Dark & Stormy weekends, and other writing retreats.
the Friends of the Library for the recent successful fundraiser partnership bringing Nancy Pearl and State of Wonder here, and with plans for future partnering.
Our original launch group in 2008 included:  Kathie Hightower, Vera Wildauer, Elia Seely, Lila Danielle, Gail Frank, Phyllis Mannan, and Tela Skinner
Additional program leads, without whom our special programming wouldn't happen:  Andy Barker, Emily Ransdell, Marcia Silver, Ceci Lauerman
And finally, in no particular order, here are volunteers that took on tasks big or small to help make the Writing Programs come to life:
Kathryn Stock, Marko Smith, Lori Dillon, Peggy Biskar, Eleanor Erskine, Kathi Howell, Karen Gale, Scott Wilson, Bob Balmer, Fred Kassab, Steve Jones, Mark Roberts, Steve Gibson, William Walsh, Deborah DeWitt , Sally Vanebo, Kathleen Moore, Melissa Ousley, Mickey Wagner, Greg Hightower, Dave Dillon, Amy Pulitzer, Doris Bash, Judson Moore, Katja Biesanz, Kay Stoltz.
And of course, there is another big group of folks to thank, without whom we would have no program. That includes all of the audience members who have attended our events, and the many who have donated to the Writers' Series and to the Hoffman Center, making it possible to keep the doors open, to make improvements to the center to make your experience more satisfying, to enable us to expand programming for our community. Thank you all.