January Letter from the ED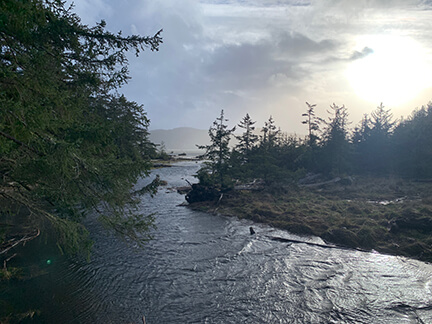 Dear Friends of Hoffman,
Happy New Year! I hope you and your loved ones enjoyed a peaceful transition into 2023. For those on the North Oregon Coast, I hope you were able to keep cozy and nourished throughout the power outages.  January marks my fifth month as Executive Director at Hoffman Center for the Arts, and I'm finally able to look up at the horizon. Though I tend to shy away from conditional resolutions, I still find myself especially contemplative this time of year. I've enjoyed reflecting on what went well during my transition, what can be improved upon, and what new things I'm looking forward to trying as an organization. 2023 is full of momentum for Hoffman, and I'm eager to get started.
The start of the year is a good time to highlight our Monthly Sustainer program. If supporting the arts is one of your priorities and in your budget, consider becoming a Monthly Sustainer at Hoffman. Recurring donations of any size are a great way to provide consistent, reliable support that enables us to continue quality and affordable offerings.  If you are interested in becoming a Monthly Sustainer, you can sign-up on our website by clicking the big orange "Donate" button, or you can send me an email to help get you set up. Please know that however you choose to support us, financially or with the gift of your time, we are so grateful.
I'm thankful for everyone who was able to connect with us last year. Whether you took a class, donated, or simply read our newsletter, you are an important part of our community. I look forward to the year ahead!
See you soon.
With gratitude,

India Downes-Le Guin
she/her/hers
Executive Director
[email protected]