Neahkahnie Mountain Poetry Prize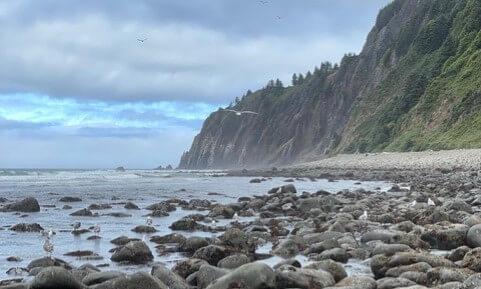 Submissions open for the next Neahkahnie Mountain Poetry Prize January 1-31, 2023.
You may have an award-winning poem! Join other poets in the annual Hoffman Center's contest and compete to win a $100 prize and publication on the Hoffman Center's website.
The first place winner receives $100 cash and has their poem published on the web site, along with an interview. Second and third place winners also get their poems published on the website.
The contest is judged by Lana Hechtman Ayers, MFA, who has been publishing the Concrete Wolf Poetry Chapbook Series since 2001. In 2010, she created MoonPath Press to publish poetry collections by Pacific Northwest poets. She has authored nine collections of poetry and recently released her first novel.