About Us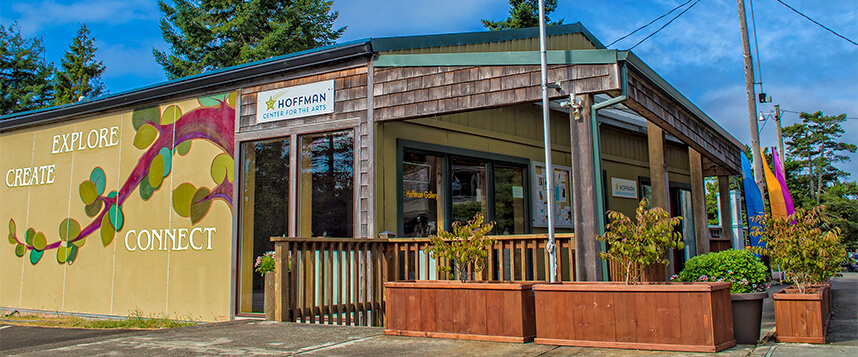 The Hoffman Center for the Arts is a place for artists, writers, musicians and creators of all kinds. It's for those curious about art and culture, who are looking for immersive experiences. It's for those who are dedicated to learning and connecting to their creative spirit and to their community. And it's for those who enjoy soaking up the artistic expression of their north Oregon coast neighbors.
Named for our benefactors, Lloyd & Myrtle Hoffman, the Hoffman Center prides itself on its unique and innovative programming.
Our Vision
The Hoffman Center for the Arts is a model for community building by inspiring artistic and cultural engagement.
Our Mission
The Hoffman Center for the Arts is a welcoming place for north Oregon coast residents and visitors to create, explore and enjoy arts and culture.
Our Values
At the Hoffman Center for the Arts, we are focused on the participatory. From clay and visual arts workshops, to our open clay studio, to independent film viewings, to author readings and workshops, to performances, presentations and discussion series our programming provides a broad range of opportunities to engage, learn and grow. Find out more about our programs.