About Us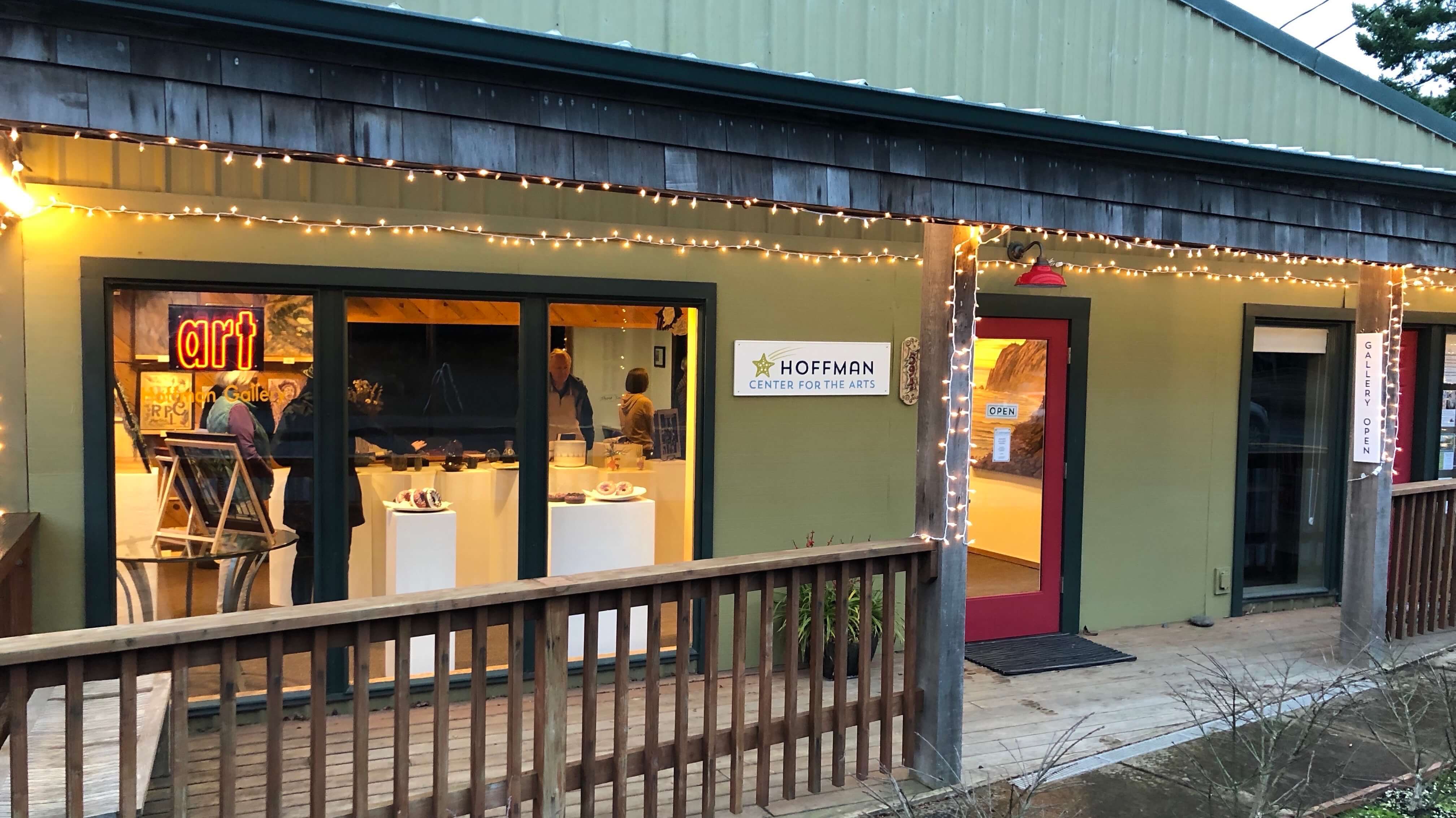 The Hoffman Center for the Arts is a place for artists, writers, horticultural enthusiasts and creators of all kinds. It's for those curious about art and culture, who are looking for immersive experiences. It's for those who are dedicated to learning and connecting to their creative spirit and to their community. And it's for those who enjoy soaking up the artistic expression of their north Oregon coast neighbors.
Named for our benefactors, Lloyd & Myrtle Hoffman, the Hoffman Center prides itself on its unique and innovative programming.
Our Vision
The story of the Hoffman Center for the Arts reflects the quest to help transform lives and deepen the human experience through cultural exploration, creativity, and education on the north Oregon Coast.
 The Hoffman Center for the Arts is a model for strengthening community and society in a rural area. Dedicated individuals—the soul of the organization—collaborate, inspire artistic and cultural engagement, and provide another reason for people to visit, recreate, and even choose to live here.
Our Mission
The Hoffman Center for the Arts is a welcoming place for north Oregon coast residents and visitors to create, explore and enjoy arts and culture.
Our Values
Engagement: We believe participation in the arts – through fun, passionate and stimulating experiences – enriches and lengthens lives and helps define our humanity and culture.
Inviting: We believe in reaching out to others and welcoming them into a respectful, safe and supportive environment.
Community: We believe engaging and collaborating with all parts of our community help us fulfill our mission and contribute to the heritage of the arts in our region.
Opportunity: We believe in providing an accessible environment where creativity, innovation, and diversity thrive and contribute to personal growth of the individual and the arts.
Stewardship: We believe in maintaining responsible stewardship and prudent financial management to ensure our continued viability, future growth, and long-term sustainability.
Find out more about our programs.