Summer Vignettes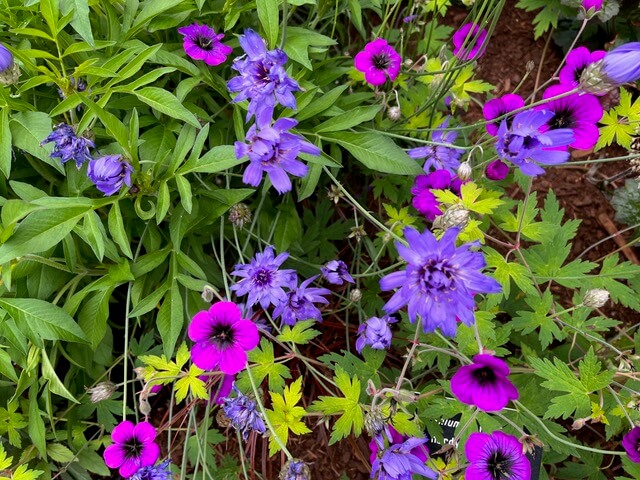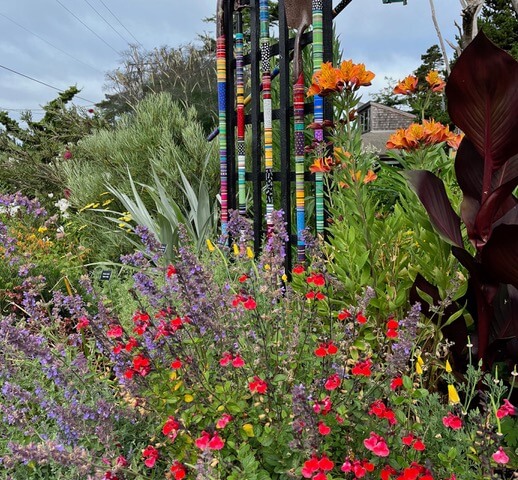 The Wonder Garden has succeeded beyond our dreams this season in large part because of the life-affirming downpours of spring. All that wet may seem a dim memory on these yawning summer days, but its effects are still visible in the WG where most of our plants are preposterously robust.
Only the most dour gardener would count his losses in the face of such success! Who else would notice the absence left by the rotting corpse of the sublime blue lace flower, Trachelium caeruleum? Or the diminished size of the once imperious Watsonia, whose swordlike foliage was so marred by weather, we slashed it to the ground?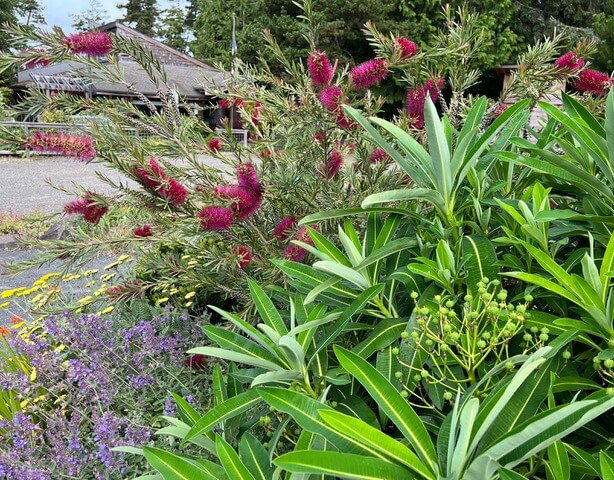 Who else would notice? No one (we hope!).
Instead, we offer a sea glass tumble of colors, shapes and textures, vignettes of possibility in every direction, the sensory overload of August on the delicious Oregon coast.
    .