Thank you Cloud and Leaf!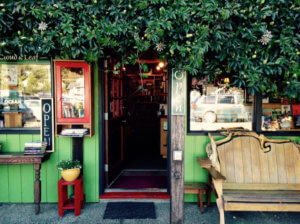 Cloud and Leaf Book Store has been a partner of the Manzanita Writers' Series since the very beginning in 2008.  They sell the featured author's books at every event, as well as promoting the author's work in the store ahead of time.  This year new owner Deborah Reed has been instrumental in helping us recruit exciting new authors for the Series in 2020.
Cloud and Leaf is also one of the primary sponsors of the North Coast Squid, our journal of local writing and art, and is the top seller of the publication each year allowing us to show case local writers and artists to community members and visitors alike.  The Book Store also carries a selection of books by local writers who participate in the writing programs at the Hoffman Center for the Arts.
We are grateful to this gem of an independent book store for supporting our writing and reading community.