Neahkahnie Mountain Poetry Prize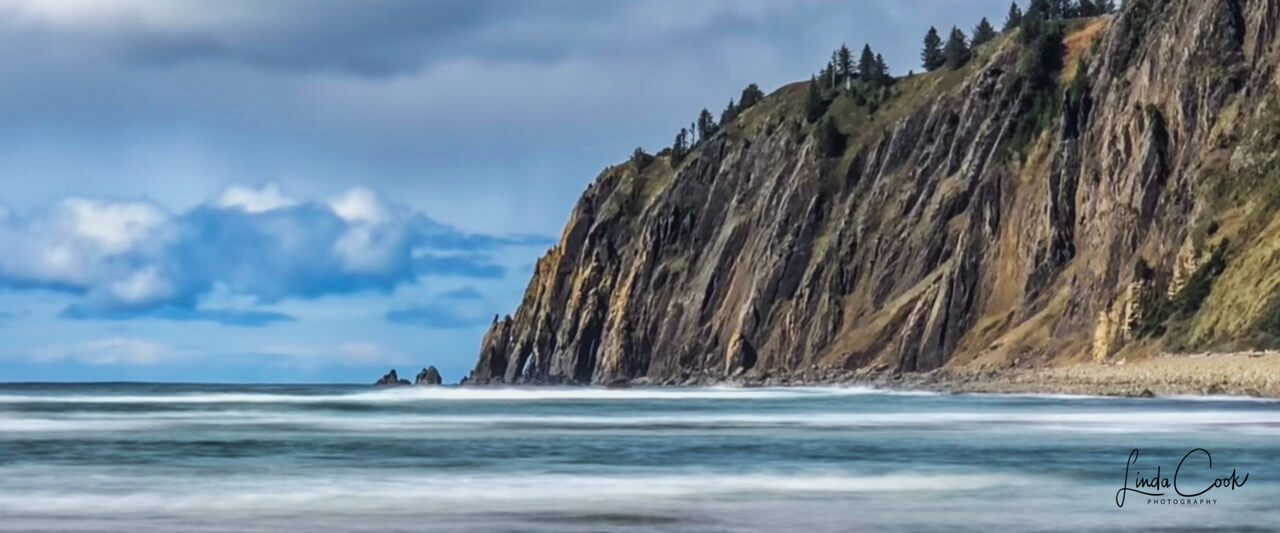 Submissions open for the next Neahkahnie Mountain Poetry Prize January 1-31, 2022.
You may have an award-winning poem! Join other poets in the annual Hoffman Center's contest and compete to win a $100 prize and publication on the Hoffman Center's website.
The first place winner receives $100 cash and has their poem published on the web site, along with an interview. Second and third place winners also get their poems published on the website.
The contest is judged by Lana Hechtman Ayers, MFA, who has been publishing the Concrete Wolf Poetry Chapbook Series since 2001. In 2010, she created MoonPath Press to publish poetry collections by Pacific Northwest poets. She has authored nine collections of poetry and recently released her first novel.
Submission Guidelines
We will only accept submissions from writers who indicate a clear connection to the North Oregon Coast in their biographical statements, and we will not accept work that has been previously published.
The contest will close once we receive 50 submissions, and subsequent submissions will not be accepted.
Maximum poem length is 30 lines.
Submissions must be a Word document, in 12 pt font and with one inch margins.
You may upload up to three poems in your submission for the $7 submission fee.
Please use the title of the poem as the name of each file that you upload. Do not include your name and contact information in any document or file names. The judge reads submissions "blindly" to ensure decisions are based on the work, not the person.
2021 Neahkahnie Mountain Poetry Prize Winner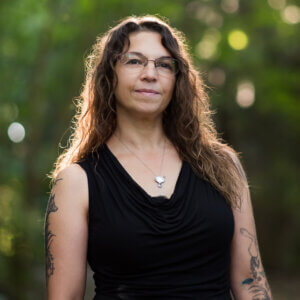 Brittney Corrigan's poetry collections include Navigation, 40 Weeks, Breaking, and Daughters. Raised in Colorado and residing in Portland, Brittney considers Manzanita her second home and has spent the past two decades visiting often for writing retreats, workshops, and getaways. Brittney is currently at work on her first short story collection.
I've long had a strong connection to Manzanita, my "home away from home," and in particular the Hoffman Center, where I've participated in workshops and the Word & Image Project. "Aubade for Manzanita," drafted in one of these workshops the spring following the 2016 tornado, is a love poem for what is, indeed, my happy place.
Aubade for Manzanita
 All night while I have been sleeping
you have been throwing your wild foam
against the reach of sand between us.
You have been building up and falling down,
unburdening yourself of gift after driftwood gift,
halving shells and scattering stones
like a bower bird, waiting for me to come.
All night you have been buttoning up
each shop, pulling doors snug against
the salty chill. All night you have been
protecting me from this or that imagined thief—
the sneaker waves you back down like a pack
of wild dogs, holding your torch of a moon
against them until they howl—
so that when I walk down to greet you
in the morning, your roar is the calm
of something spent. It doesn't matter
that in your zeal you've broken all my gifts.
Now you are shy when I walk your streets,
pulling on new shingles like a dressing gown
you hide your bent and damaged trees beneath.
Dearest, the tornado doesn't matter.
Sometimes we all put our anger on display.
I see how the clouds lift and lessen around
your mountain, how you're coy with
your deepening blue. Here is a sand dollar,
halved and sand-choked. When I kneel
at the waterline to lift it, you pull away.
Then rush back to claim me for your own.
Brittney Corrigan
Second and Third Place Winners in 2021
In Second Grade--Karen Keltz
In Second Grade
The boy I loved
With the platinum hair
Had gone to recess,
So I asked to stay in the classroom,
Sneaked to his desk
And wrote KK + JS
On his pink pearl eraser.
When he returned,
I said, "I have a secret to tell you," then
Bent down and kissed him on the ear.
He sprang up, yelling and
Slapping at his ear. His chair
Fell over. His face scrunched up
Like a dried apple.
The Pink Pearl in his hand,
My second affront,
Caused him to wail and wave it above his head
In angry show and tell.
Even though I was her favorite,
Mrs. Carter sent me to the office
Where I waited out my sentence
On the six-foot walnut bench
Outside Mr. Lilly's opaque glass door,
The word "Principal" gold and judicial.
I had to buy the blond boy
A clean Pink Pearl.
I was not sorry. Ever.
But 67 years later,
I learn
The blond boy
Has gone to Heaven
Which is no recess
To come back from.
Now I am some kind of
Sad sorry
For sure.
Karen Keltz has been published in Huff/Post 50, The Oregonian, The North Coast Squid, Ruralite Magazine, Oregon Coast Magazine, Poésie, and Verseweavers, among others. She has won awards for poetry, non-fiction, fiction, and screenwriting. A former journalist and educator, she has lived in Tillamook for 42 years.
Lilacs--Connie Soper
Lilacs
Blue latex gloves, surgical mask— the caregiver wheels our mother, tick tick down the
linoleum floor to a room with windows latched. Outside, an attendant arranges chairs
on the lawn for the appointment. Distance between us a pane of glass.  Her hands shake
a little as we dial into sterile numbness of shelter for the usual conversation: children,
grandchildren, great-grandchildren; the weather, which today is painting Monet pastels.
Lilacs blousy in the breeze like lacy petticoats. Bees dive into a soft purple underbelly
with euphoric dizziness, drunk on their lavender fervor. It's better, we tell ourselves,
that she will soon forget we came, carrying as we do this weariness of fear, illness,
politics. Didn't she already endure the Great Depression? Oh, she remembers those days
and her one-school town. Hand-me-down coats, years with no Christmas candy. The
map in her brain can still trace blue veins of familiar streets to the Presbyterian church
where she sang the psalms of survival. Through our shared window she points to gnarled
and knuckled branches of lilac trees on the grounds; waves to them as if greeting an old
friend. Wonders whether they have returned this year in their April gloriousness to the
graveyard next to the church.
Connie Soper's poems have recently appeared in North Coast Squid, Ekphrastic Review, Windfall, and Rain Magazine. She divides her time between Portland and Manzanita, Oregon. She loves and is continually inspired by the time she spends at the Oregon Coast. Publication of her first full-length book of poetry is forthcoming from Airlie Press.