Neahkahnie Mountain Poetry Prize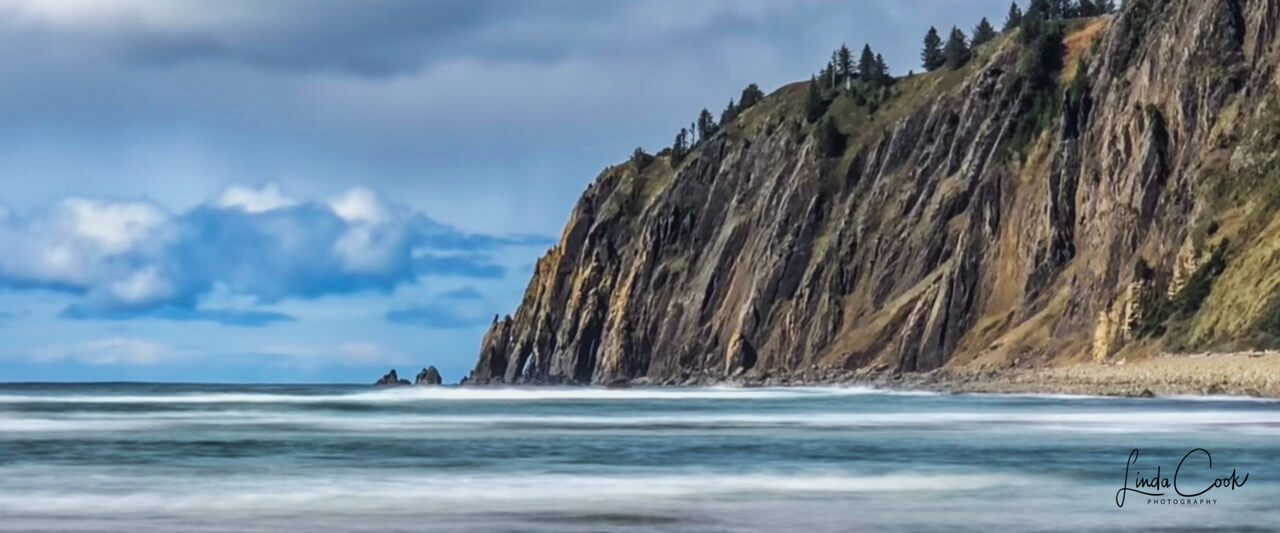 You may have an award-winning poem! Join other poets in the annual Hoffman Center's contest and compete to win a $100 prize and publication in the North Coast Squid literary journal and on the Hoffman Center's website.
The first place winner receives $100 cash and has their poem published on the web site, along with an interview. Second and third place winners also get their poems published on the website. In years when the North Coast Squid literary journal is published, their work will also be featured there.
The contest is judged by Lana Hechtman Ayers, MFA, who has been publishing the Concrete Wolf Poetry Chapbook Series since 2001. In 2010, she created MoonPath Press to publish poetry collections by Pacific Northwest poets. She has authored nine collections of poetry and recently released her first novel.
Submissions will be accepted January 1-31, 2021
Submission Guidelines
We will only accept submissions from writers who indicate a clear connection to the North Oregon Coast in their biographical statements, and we will not accept work that has been previously published.
The contest will close once we receive 50 submissions, and subsequent submissions will not be accepted.
Maximum poem length is 30 lines.
Submissions must be a Word document, in 12 pt font and with one inch margins.
You may upload up to three poems in your submission.
Please use the title of the poem as the name of each file that you upload. Do not include your name and contact information in any document or file names. The judge reads submissions "blindly" to ensure decisions are based on the work, not the person.
2020 Poetry Contest Winner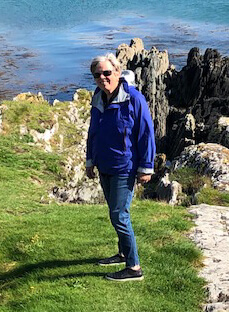 Connie Soper is a part-time resident of Manzanita, and is greatly inspired in all seasons of the year by time spent and adventures gained along the coast. An avid hiker, she is also the author of a non-fiction book, Exploring the Oregon Coast Trail.
Artist's Statement
The North Oregon Coast is the most special place on the planet to me. Many of my poems are generated from time spent at the coast, and I am greatly inspired by the natural beauty and lushness that lends itself to poetry. I also love to hike coastal trails and long stretches on the beach, where my mind is free to wander in creative ways.
This is a poem I had been working on for many years, and I resurrected it from the dust heap after my father passed away a little over a year ago. I wanted it to be as much about him as it is about me. As a child, my family lived in Coos Bay, and we regularly picnicked and played at Sunset Bay State Park. That is the beach envisioned when I wrote the poem, which is more or less a "collage" of memories, old photos and my imagination.
There are many, many wonderful poets out there and I am introduced to new ones all the time. I keep a file of poems that resonate with me and, depending on the piece I am working on, will refer to them for inspiration; or to study their structure, technique and language. Some of the poets I turn to frequently are Jack Gilbert, Ted Kooser and, everyone's favorite, Mary Oliver.
DIGGING FOR FRANCE
I shovel and scrape with my hands
while the wet sand collapses in on itself.
It's not here, it's not here, I scream
from that sorry ditch as the muck sticks
to my hair, eyelids and teeth.
In this photo, I am almost six. As usual,
my father is distracted, pulling at that pipe
the way he always did. He gazes at the Pacific,
hand angled over his brow as if to salute
some far off place. Even now,
I wonder what he saw.
Behind us sky, seagulls, and sand:
all of them gray. My little gray sturdy brother
busy with his toy cars while I am digging
for France. With my plastic shovel and pail
I scoop my way through the core
of Oregon. I want to go there,
sucked into the wet hole
and pulled out the other side into a country
of light and long loaves of bread.
My father pulls me onto his lap
and wraps me in a sweater smelling faintly
of him, of stale tobacco and wet collie.
And although he's never been there,
he teaches me words I need to know:
Enfant, rouge, pain au chocolat.
Connie Soper
Honorable Mentions in 2020
Nice Lady Walking on the Beach--Kyle Bates
Nice Lady Walking on the Beach
I've decided you are Rosemary
or your mother was, or Vera
and the fog around you now
feels like time to you, or your dream of time
You are thinking about an ex
named John, and the hunting hat
he wore, though never for hunting
He looked like Levon Helms,
his middle initial was Z,
he filled his socks up with sand
to hold down your beach chairs
It seemed like you were always
stumbling over driftwood
He hummed when he peed,
you made him stew the way
you thought his mother did,
but it was really your mother
You bought hard boiled eggs and mustard
from a gas station New Year's Eve,
and deviled them in the car because
you forgot to bring something
Meg Ryan reminded him of his first love
You didn't like his friend Jeff, or you did
You did
Behind your apartment
there was a lot,
then a taqueria,
then two rivers
each one going
its own way
Kyle Bates
Kyle Bates is a writer and photographer from Manzanita, OR. In 35 years her work has appeared in publications all over the United States and Europe. She has been nominated twice for the Pushcart Prize. She lives happily in a yellow house with her partner and many pets, including her dog Olive, who is aesthetically pleasing.
Stilled--Kelly Sievers
Stilled
An egret balances
on one leg.  The river
slows.
Sweet-grasses lean,
a single hand of willow
idles.
We were giddy
in slippery weeds
once.
Kelly Sievers
Kelly Sievers connection to the North Oregon Coast spans four decades. Manzanita lies deep in a palpable calm experienced with every step, each stay. She and her husband travel from Portland to a local cottage friends have generously shared with their family over decades. Kelly's attachment to the landscape is a welcome bond.
Transmogrification--Karen Keltz
Transmogrification
If left to
my own devices,
I'd become a flower lady,
you know,
one of those who,
like cat ladies,
would have all kinds
of breeds and species
hanging about
everywhere,
on counters, mantels,
backs of sofas,
on end tables,
under end tables,
on the window sill,
looking out,
yawning, stretching
and purring,
showing off their pistils,
petals, stamens,
tubers and spores
and smiling at the day.
If you came to visit,
they'd sit in your lap,
tulips, lilies,
roses and dahlias,
and one little iris
to sniff and nibble
at your ear.
Karen Keltz
Tillamook County resident Karen Keltz has enjoyed a writing career comprised of many facets: freelance journalist, poet, novelist, short fiction writer, essayist, and screen writing consultant. Her work has been published in Huff/Post 50, USA Today, The Oregonian, Ruralite, Oregon Coast Magazine, Poesie, Verseweavers, Oregon English, and English Journal.