Clay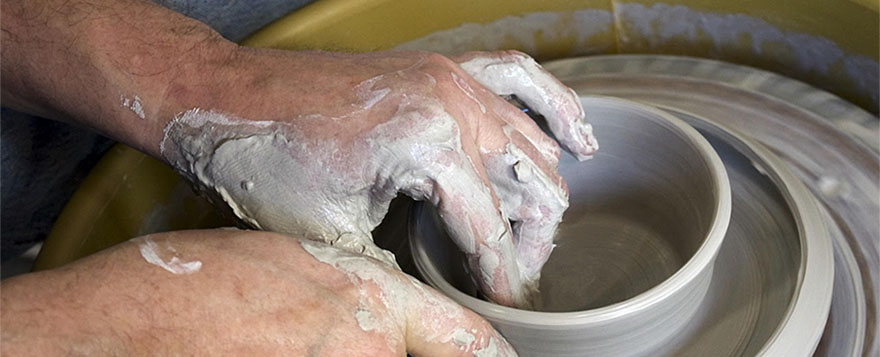 Established in 2006, the Hoffman Center Clay Program offers a wide range of clay activities for full- and part-time residents and longer-term visitors who are 18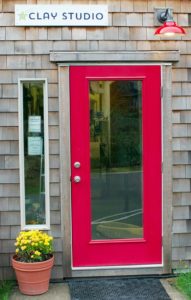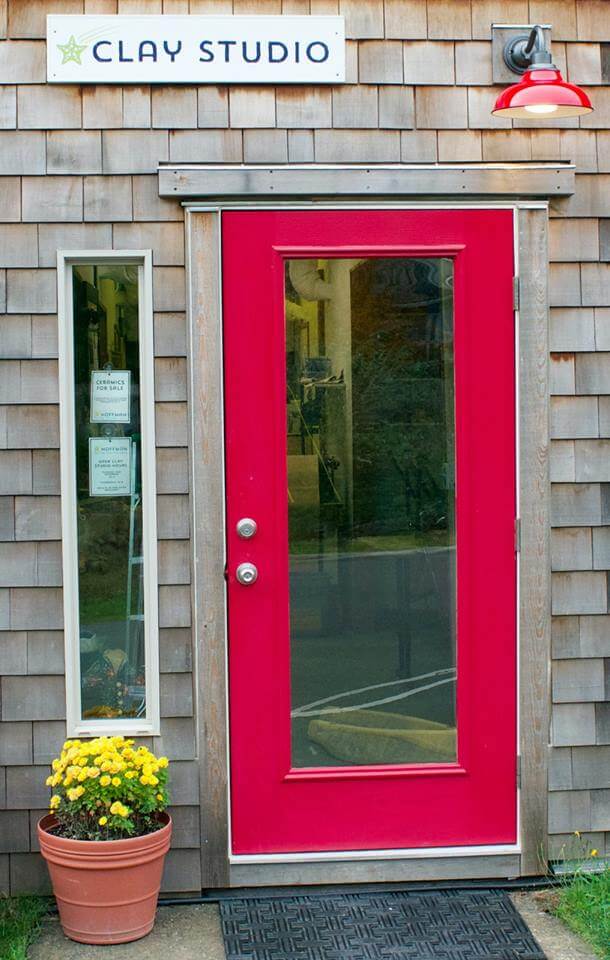 years and older.
Since we "start with raw clay," several visits over a multi-week period are required to finish a single piece to completion. Beginners can learn to make a simple pinch pot or slab piece. Those with ceramics experience may use our wheels and more technical equipment.
Volunteer Hosts oversee the studio two days and one evening a week to help with user orientation and basic assistance.
We offer classes several times a year along with private lessons. We encourage you to check out our upcoming clay workshops and classes or our monthly calendar to see what we've got planned.
Ceramics from studio artists are almost always on display in Potters' Nook in the Hoffman Gallery.  We often have ceramics artists featured in the Hoffman Gallery.  See the latest gallery show information on our Hoffman Gallery page.
Sign up for the Hoffman Center e-newsletter using the form at the bottom of the page so you'll always know what's happening!
Learn More About The Clay Studio