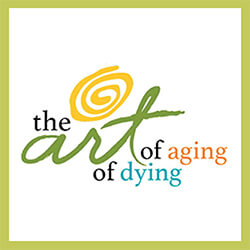 Art of Aging
AoA/AoD
Conversations in the Garden
Every Tuesday through Summer | Noon | Weather Permitting
Hoffman Wonder Garden | Across Street from Hoffman Center
Conversations in the Garden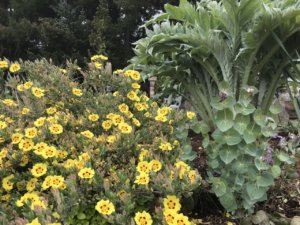 Each Tuesday at noon during the summer months, the Art of Aging/Art of Dying is hosting brown bag lunch Conversations in the Wonder Garden. The gatherings have been a safe and intimate way to create deep connection during this time of increased isolation and loneliness. Please consider joining us! No RSVP is required (although a mask is), but space is limited to 20 participants.
The Art of Aging and Dying Program volunteers are concerned about people in our community who feel isolated. We all miss our valued community conversations and connections.
We are looking forward to offering additional programs in the near future, focusing on topics that are relevant to today's changing times, aging and dying.
• The Wonder Garden creates a beautiful setting for a peaceful discussion
• Chairs will be provided, in groupings of four, arranged six feet or more apart
• We will ask everyone to wear masks when we aren't eating
• If you are not feeling well, please do not attend
• We wish to remind everyone that each individual is responsible for his/her own health decisions and no gathering is without risk
• Volunteers will offer optional questions for each group to discuss
• Unfortunately, restrooms will not be available
• Seating will be limited
• Please note: Cancelled if rainy
• Donations welcomed to support Art of Aging and Dying Program and Hoffman Center for the Arts
September 29, 2020




12:00 pm - 2:00 pm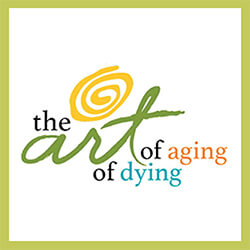 AoA/AoD
Conversations in the Garden