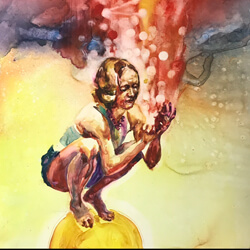 Visual Arts Workshop
Terraskin (Mineral Paper) Mixed Media
Instructor Laura Ross-Paul
Tuition $100 [and $50 materials fee paid to the artist]
Saturday — Monday, July 27-29 | 10:00am — 4:00pm
The Hoffman Center for the Arts in Manzanita | 594 Laneda Avenue | Manzanita
Terraskin is a relatively new paper medium made from crushed minerals and binder. It supports all drawing mediums  (charcoal, graphite, chalk, oil sticks) plus watercolor, ink, acrylic and oils. Ross-Paul says, "It can be a little bit tricky, but I've discovered innovative ways to work with it that show off its benefits."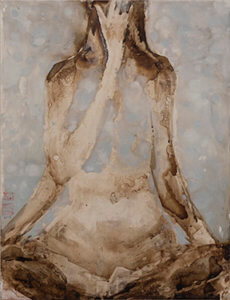 Participants will learn how to layer mediums, that can be presented individually or combined. Several "samplers" could be kept going at the same time. Proficiencies in other mediums can be greatly expanded on a new ground by working through a series of exercises emphasizing brushwork techniques. Ross-Paul will demonstrate techniques and work individually with participants resulting in breakthroughs and new discoveries.
This workshop coincides with Laura's exhibition of Sumi Scrolls in the Hoffman Gallery. The display will offer participants examples of terraskin in mixed media.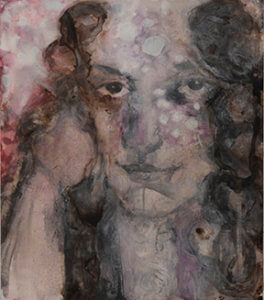 After graduating from Portland State University with a Master of Fine Arts, Laura was asked to replace Professor Fred Kline, her thesis professor, who passed away suddenly. She was one of PSU's first ever women to teach upper division studio classes. Those two years at PSU led to her twenty-five-year teaching career as an Associate Professor specializing in figure painting and drawing at Portland State University, Oregon College of Arts and Crafts, Marylhurst University, Pacific Northwest College of Art and Lewis and Clark College.
During her teaching career, she taught at Menucha, Sitka and for other artist groups. In the last eight years, she has been chosen to be a teaching Artist in Residence at Colorado College, along with a major exhibition and catalog. She has also enjoyed a Fellowship Teaching position at Roseville Art Center in Roseville, California.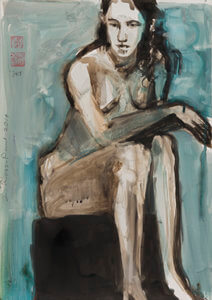 Since retiring in 2008, Laura concentrates on her studio practice, always incorporating new, innovative ways to use materials to enhance both the interpretive and visual read of her work. She especially enjoys her recent breakthroughs of archivally combining her two painting medium loves—watercolor and oil.
Laura continues to be a gallery represented artist. Today, she is represented by the Froelick Gallery in Portland, and Brian Marki in Palm Springs.
Laura and her writer husband, Alex, have work spaces in their Portland home and
on the Oregon coast in Manzanita.
July 27, 2019 - July 29, 2019




10:00 am - 4:00 pm