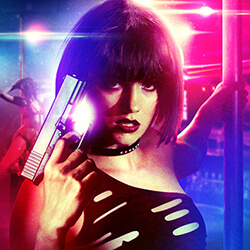 Manzanita Film Series Presents
Screening of Portland made film Vicious
Oregon independent filmmaker Jason Rosenblatt
Friday, February 22  |  7:30pm
Admission $5
Doors open at 7:00pm
The Manzanita Film Series presents another unique and provocative film created by filmmakers
from around the Pacific Northwest — join us as we gather to watch and to discuss.
Filmed in Portland, "Vicious" tells the story of a young woman who becomes the object of a stalker's obsession. He refuses to leave her alone until she agrees to quit working as a stripper. She spirals deeper and deeper into the darkness of the world in which her oppressors have trapped her, until she gains the strength to overcome the negative forces acting on her life.
The 96-minute film stars Angela Nordeng, Tommy Harrington, Jason James Richter, and Geno Romo.
The Hoffman Center screened "Struggles to Connect," a collection of Rosenblatt's works, in May 2018.
Rosenblatt is a writer, director and editor from Portland, with early experience at New Regency Entertainment and Creative Artists Agency. He is the editor for award-winning documentary filmmaker Heather E. Connell and often collaborates with fellow Portland-based filmmaker Sean Parker.
The Manzanita Film Series is a program of the Hoffman Center for the Arts in Manzanita. Films are screened monthly throughout the year.
February 22, 2019




7:30 pm - 9:30 pm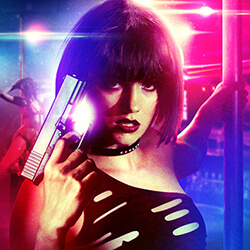 The Manzanita Film Series presents