Manzanita Writers' Series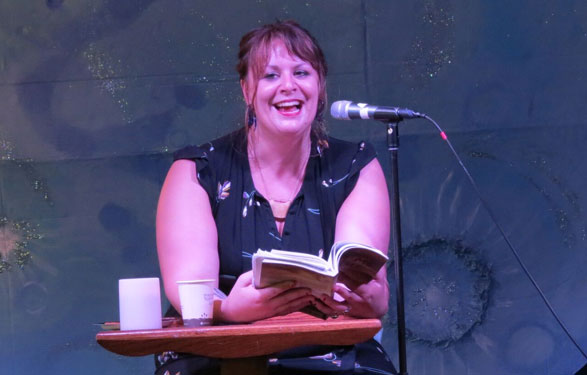 Launched in June 2008, the Manzanita Writers' Series has been dedicated to fostering the local writing community and promoting the area's literacy and writing programs, as well as bringing authors closer to the north coast reading public.
Author Readings
The Manzanita Writers' Series features a regional published author—typically on the third Saturday of each month—from March through May and September through November. Since its inception, MWS has hosted both well-known and up-and-coming authors. Explore our Featured Authors section above, to learn about the writers we've hosted and see this year's lineup of authors below.
Author Reading / Q&A 7:00 p.m.
Book Selling / Signing 8:00 p.m.
Themed Open Mic for local & emerging authors 8:30 p.m.
Admission $7.00
Writing Workshops
Many of our featured authors offer workshops during the day, prior to their evening readings. Workshop topics range from memoir writing, plot, project journaling, character development and more—and provide an opportunity for experienced writers as well as those new to the craft to learn from published authors.