Manzanita Writers' Series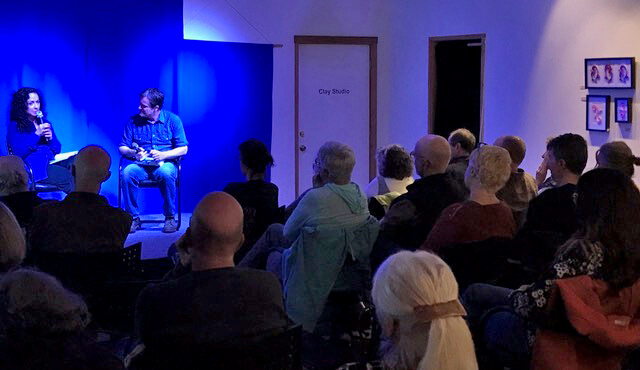 Launched in June 2008, the Manzanita Writers' Series has been dedicated to fostering the local writing community and promoting the area's literacy and writing programs, as well as bringing authors closer to the north coast reading public.  In November 2018, we celebrated our 10th Anniversary with readings by local writers and a slide show of highlights from the last decade.  Listen to the re-broadcast of our October 2018 event featuring OPB's April Baer in conversation with Nancy Pearl.
Author Readings
New in 2019, the Manzanita Writers' Series will be featuring "Authors in Conversation".  After a serendipitous event in May, 2018 with Rene Denfeld and Willy Vlautin, we're excited to try this new approach. Our goal is to match authors with complementary themes to allow for a broad conversation—along with readings from their books.
Author Conversation / Readings / Q&A 7:00 p.m.
Book Selling / Signing 8:30 p.m.
Admission $7.00
Writing Workshops
Many of our featured authors offer workshops during the day, prior to their evening readings. Workshop topics range from memoir writing, plot, project journaling, character development and more—and provide an opportunity for experienced writers as well as those new to the craft to learn from published authors.
To see this year's schedule of author conversations, readings, and workshops, click on the button below.