Word & Image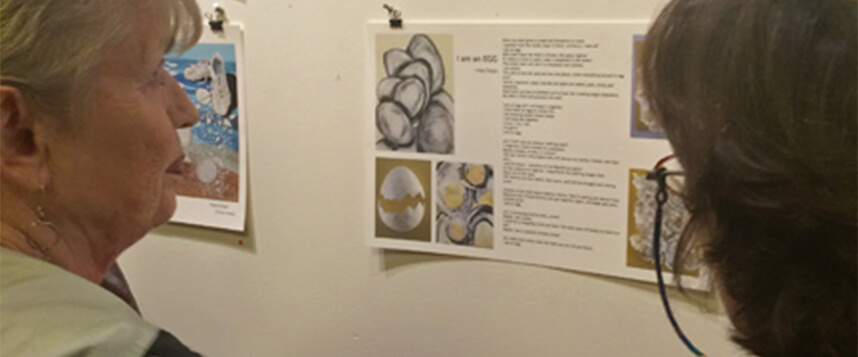 The 2018 Word & Image Project
SUBMISSIONS PERIOD OPEN: APRIL 1 – APRIL 30, 2018
Please review the submission guidelines and instructions prior to submitting your work. All submissions must be made electronically. Use the Submit To Word & Image button below to submit your work.
The Hoffman Center's Word & Image project is a dialog between writers and artists that results in each of them creating original work in response to their partner's work, based on the concept of ekphrasis.
How It Works

The Final Results
Artists and writers share their resulting work with the public at the annual Word & Image event. Paired work is printed on broadsides and is exhibited in the Hoffman Gallery as well as published in a keepsake book. Both are available for sale.